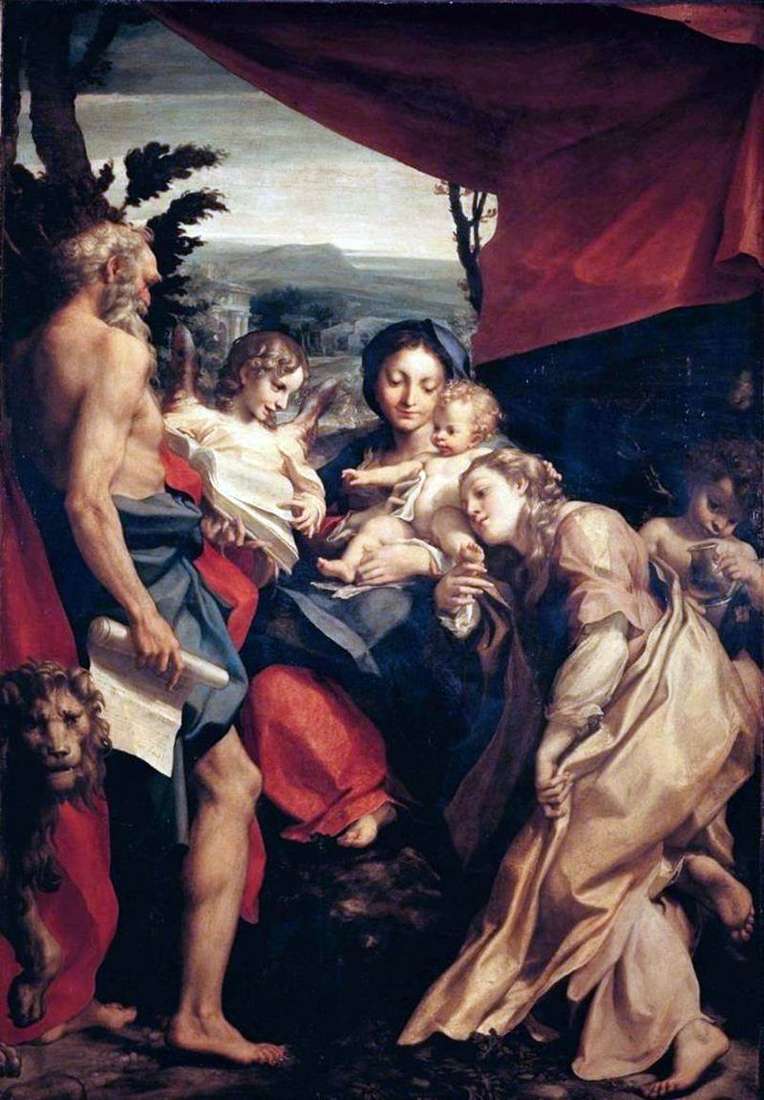 This altar image, also known as the "Day", was ordered by Correggio in 1523 by a certain Breezeid Coma, who wished to honor the memory of her recently deceased spouse. For a long time, "The Madonna with Saint Jerome" was in the family chapel of Koll in the Parma church of Sant Antonio.
Pay attention to the background of the picture. The red curtain opens slightly, revealing a landscape with elements of ancient architecture. Apparently, in this way, the artist wanted to point out the connection of the modern Christian civilization that overcame paganism to antiquity. Correggio's figures are arranged in a semicircle around the Mother of God, who looks at the Babe sitting on her lap with a soft smile.
The construction of the scene is different from the traditional image of the Madonna on the throne. Here there is no usual difference of scale for this kind of work – the figure of the Mother of God is no more than the figures of the saints surrounding her. The characters of the picture are linked directly to each other – through correspondence and roll-call poses. Little Jesus with one hand strokes the hair of Mary Magdalene, the other – reaches for the book, which is held before him by Saint Jerome and the angel. A little behind is depicted John the Baptist, portrayed by the artist as a little angel-putti, an indispensable hero of mythological works. He looks thoughtfully and sadly at the viewer.