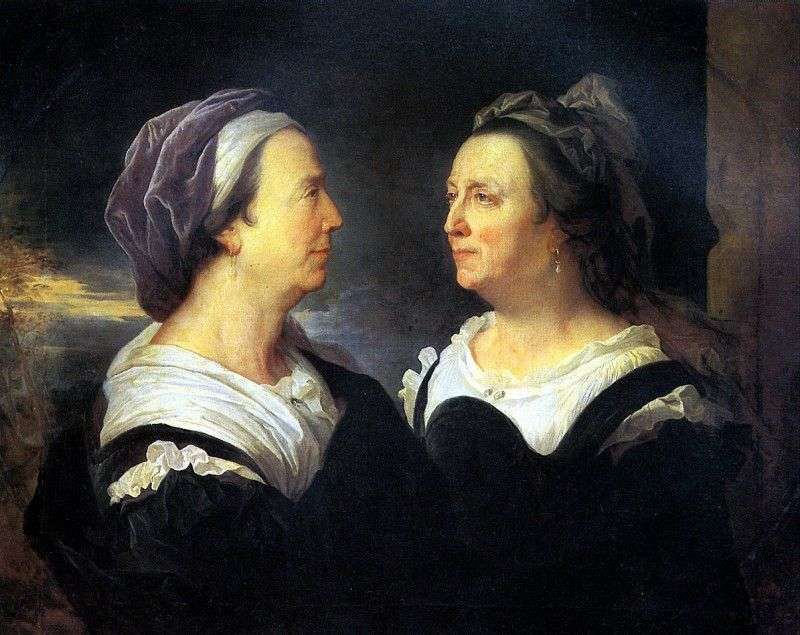 Among the French masters of the seventeenth and eighteenth centuries. Hyacinth Rigaud is among those portrait painters whose works have become a model for European artists of the XVIII century. Rigo studied at the Royal Academy of Painting and Sculpture in Paris. He was fascinated by the portrait work of Rubens, Van Dyck, Rembrandt.
In 1733 he became rector of the Royal Academy. The artist painted portraits of members of the royal family and aristocrats, scholars and poets. He resorted to magnificent theatrical effects, attached great importance to the details of the costume, but he did not forget about the individual characteristics of the model. Rigo was observant and treated with attention and sympathy for the portrait.
A double portrait of the mother seems to be an ordinary study, performed with warmth, but without sentimentality. We see two women with one face, but with a different mood and character. Other famous works: "Portrait of Louis XIV, King of France". 1701. Louvre, Paris; "Portrait of Philip V Spanish". 1700. Louvre, Paris; "Portrait of B. Fontenel". Pushkin Museum to them. A. S. Pushkin, Moscow.