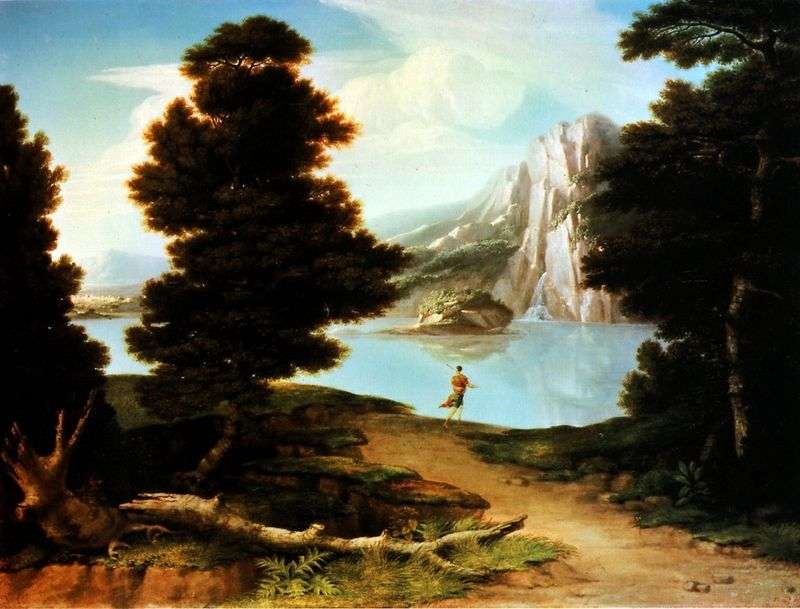 Landscape with a lake A trail with a human figure by the lake introduces the viewer into a frozen landscape, giving rise to an obsessive sense of emptiness. Plants in the foreground, trees and twisted trunks are passed with great attention to detail. Alston was the greatest of the romantic painters of North America. His landscapes glorify the beauty of the nature of the New World.
He was trained as a boy in London and Rome. His early landscapes are inspired by the paintings of the French landscape painter Claude Lorrain, who at that time enjoyed general admiration in England.
However, later he created his own concept of landscape, more grandiose and melodramatic, close to the style of Turner and Martin. Alston's portraits and paintings depicting the sculpture, brought great success to the artist, while his poetic works were received with less enthusiasm.