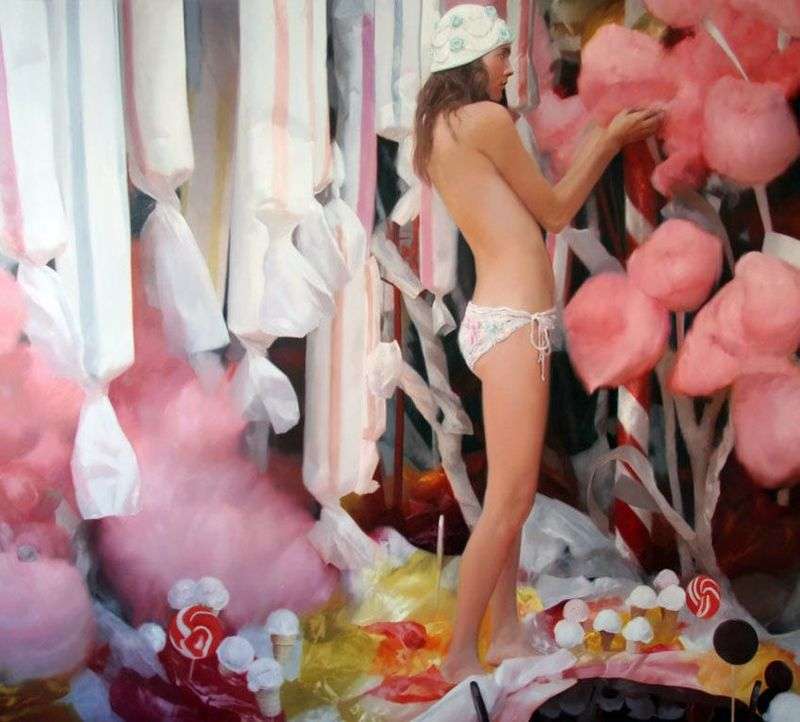 It's easy to get lost in a fairytale forest, where mushrooms look like glasses with ice cream, and on the trees grow sweet fruits from airy cotton sugar and cream, where chocolate and caramel flowers grow.
On the sides of the picture, long candies in white and pink wrappers are temptingly hanging, and the red gladioluses are so huge and soft bent under the weight of their sweet inflorescences.
In this unusual forest, a girl wanders in Will Cotton's painting "In the woods of toffee," and all this fantastic joyous world creates on its canvases an American photorealist artist along with her young models.