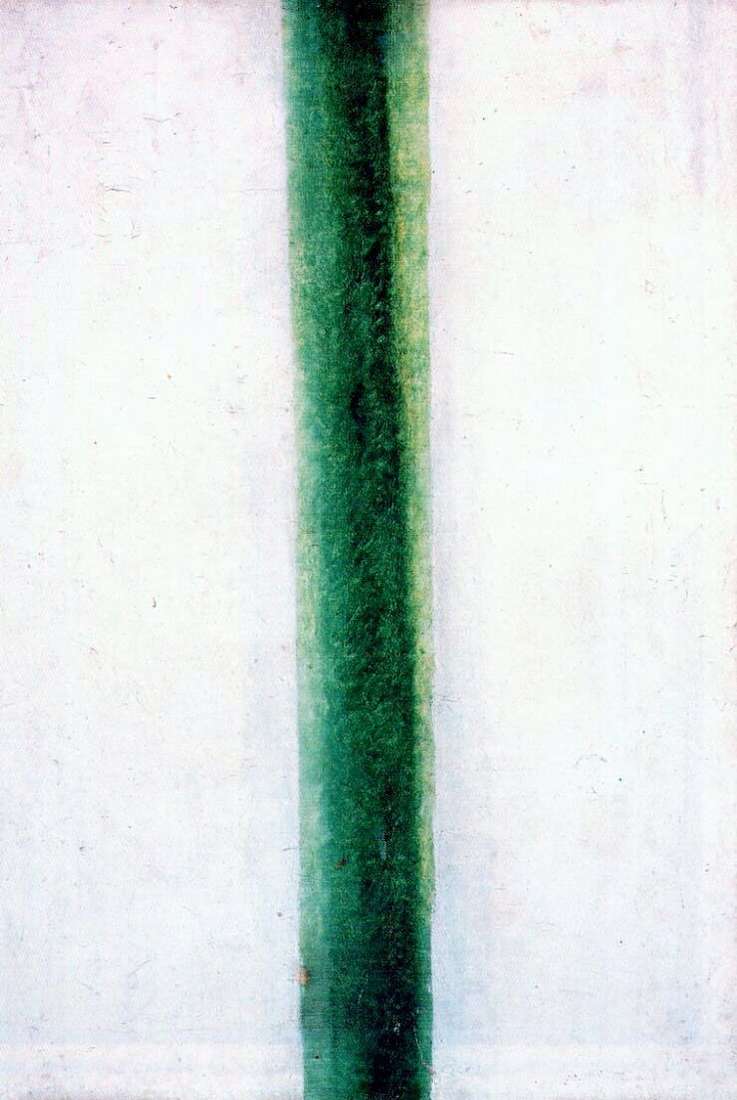 This picture is considered the best work in the work of the artist. Compared with the earlier works – picturesque collages from multi-colored planes – it gave the impression of astonishing novelty.
Rozanova was almost the only artist of her time, in whose work the tendencies of breaking with materiality were not embodied. She seemed to rise above the idea of the death of art, almost without touching it. In her painting there was no negativity. But at the same time, Rozanova did not ignore the mood completely reigning around. A direct reference to attention to the fact of death can be considered the notion of "the transformation of color" used by her. It meant a posthumous divine illumination – the central image of Eastern Christian iconography and mysticism.
The picture on a white background depicts a vertical green stripe slightly obliquely growing from the center of the bottom of the canvas. It seems endlessly outside the canvas. Thus, the exhausted dilemma of "part and whole", or "figure and background" disappears. Radical freedom – in the absence of a form border, 1 step to irrelevance.
Interpretations of the symbolic meaning of the main plot of the picture are diverse. The green stripe is likened to the image of Russia, standing directly and verdant against the faceless chaotic plane of the whole world. As contemporaries recalled, here, on the development of Rozanov's creative orientation, the next stage of her work after the Green Strip was to be painting in the air with the help of colored spotlights.