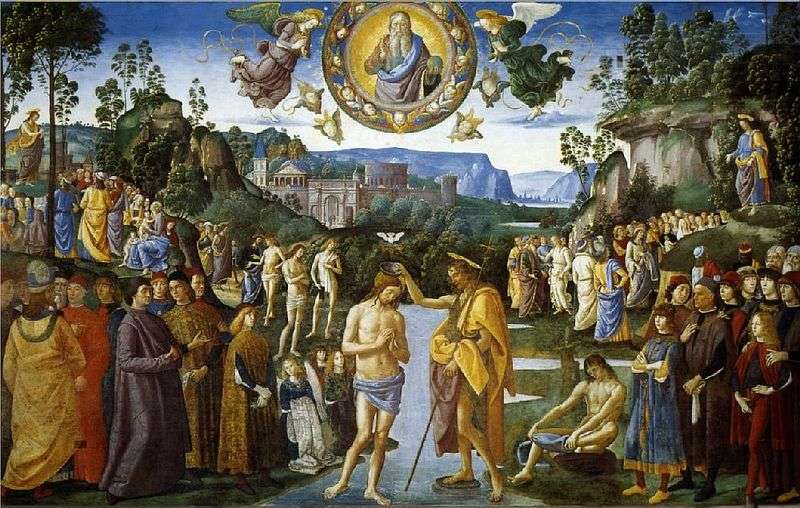 Among the several craftsmen invited by the Pope to paint the Sistine Chapel was Pietro Perugino. On the north wall, the picturesque frieze of which is dedicated to scenes from the life of Christ, two frescoes of this artist have been preserved.
One of them is "Baptism," and Perugino was helped by one of his students, perhaps Pinturicchio, who wrote some of the figures and the landscape. Perugino depicted Christ standing in the water, John the Baptist – on a stone, and at the top – God the Father with the angels. The painting of the head of the Umbrian art school was distinguished by its softness and harmony, beautiful postures and gestures of the characters, and a smooth, round composition of paintings.
For example, all the minor participants in the scene depicted – those who look at the baptism of Christ and heed away the preaching of Jesus and John – although they are standing in various, unconstrained poses, form arcs diverging to the left and right. The subtle pattern of bodies, draperies, the Jordan River and the mountains is combined with soft, rich and deep colors with which the fresco is painted: yellow, red, blue, olive.