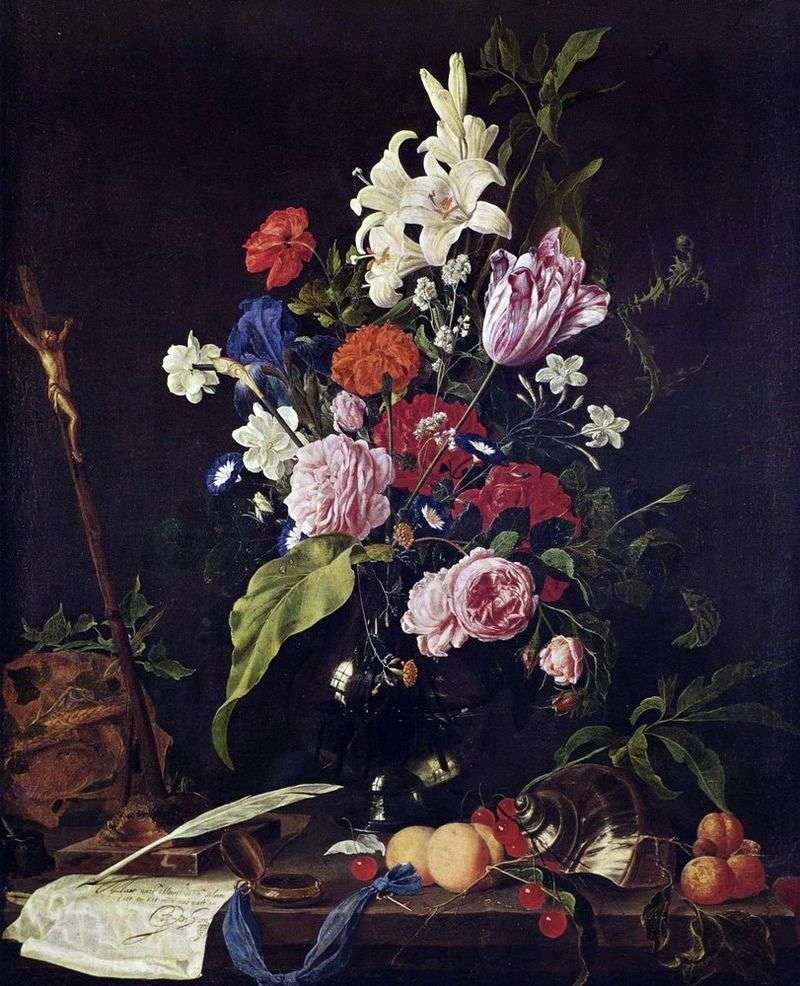 Jan Davids de Hem is a Dutch artist who worked for some time in Leiden, but in 1635 he joined the Antwerp Guild of St. Luke and the following year became a citizen of Antwerp. Around 1667 he returned to his native Utrecht, but in 1672 he fled back to Antwerp from the French who captured the city. De Hem is famous for his magnificent still lifes of flowers. They are so carefully executed that nowadays they can serve as a kind of reference book for the European flora.
But first of all, the canvases are attracted by their artistic qualities, the beauty of the combinations of flowers of plants and colors, the
richness of their palette, the complexity of the composition, which makes it possible to imagine a bright color range of flowers. To a large extent, thanks to Jan Davids de Hem, the still life became an independent genre of painting in the works of Dutch and Flemish masters of the 17th century. Still lifes of this time are largely allegorical. So, in addition to the flowers themselves, the picture shows a butterfly and a snail; on the other canvases there are caterpillars and larvae. They mean not just the cycle of man's earthly life, but also death and resurrection.