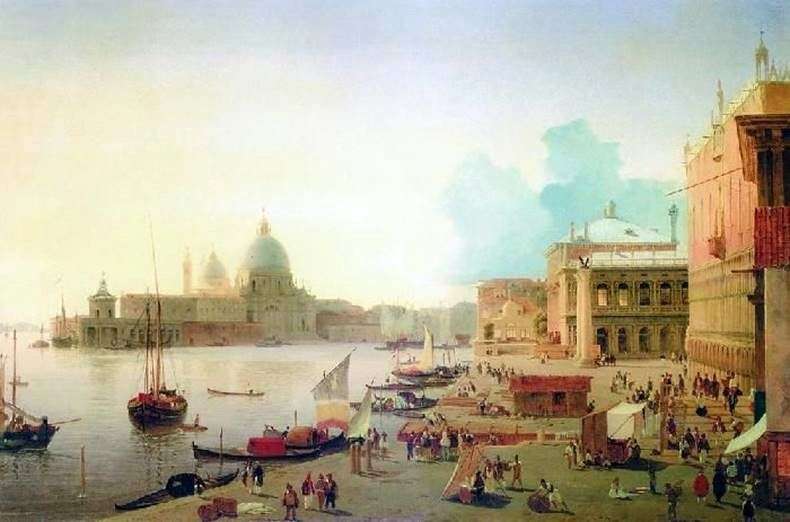 In the first half of the last century, amateur drawing and painting became extremely popular. Amateur artists could be found in all layers of an educated society.
Most of them remained album painters, some became professional artists, others, while remaining amateurs, thanks to serious studies, reached quite a professional level. Count, chamberlain, Alexander Mordvinov and is known as the author of quite good and Italian landscapes. He studied under M. N. Vorobiev and in 1837, as an amateur, he received the title of honorary free member of the Academy of Arts. His landscapes are very subtly written, but the influence of Vorobyev is felt too much in them, especially noticeable in the choice of landscape theme and the conditionally romantic interpretation of the light-air environment.
The Embankment of the degli Schiavoni in Venice depicts one of the most famous views of the city – a view of the church of Santa Maria della Salute. A well-chosen point of view allows the viewer to see at the same time several famous masterpieces of Venetian architecture, a motley crowd on a far stretched embankment and a wide surface of water, which reflects the serene sky. The general golden-blue background of the landscape, the glowing water and sky create a poetic mood in the picture.