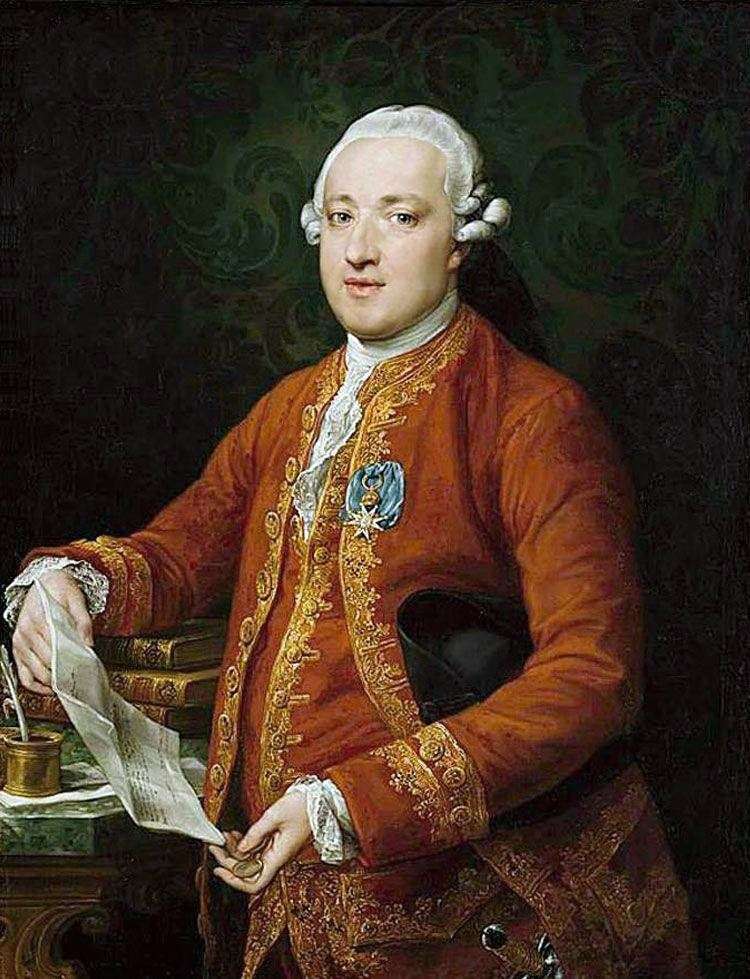 Painting of the Italian painter Pompeo Batoni "Don José Monino and Redondo." The size of the portrait is 98 x 75 cm, canvas, oil. Count Don Jose Monino and Redondo was the governor of Florida, at that time the capital of this land was the city of Florida. After the 1760s, the artist became, perhaps, the most popular portraitist of Europe.
The highest aristocratic nobility of the Old and New Worlds sought to order portraits in the workshop of Pompeo Batoni, the artist was commissioned portraits of the Pope and the monarchs. Pompeo Batoni was the keeper of the papal collections, and the painter's house became the meeting place of artists of that time, a social and intellectual center.
Among the friends of the artist was the famous German art historian, the founder of the aesthetics of classicism Johann Joachim Winkelmann, who, analyzing the history of ancient art from an enlightening position, found the ideal in the noble, exalted sculpture of ancient Greek classics.
Like Winckelmann, Batoni sought in his painting for the moderate classicism of the old masters, in contrast to the fashionable at that time style of Venetian artists. Copying portraits of Batoni was part of the compulsory program of academic studies of young painters in Rome. It was the portraits of Batoni that influenced the European painting of the last quarter of the eighteenth and early nineteenth centuries, becoming, like the paintings of Anton Raphael Mengs, a kind of standard of the neoclassical portrait.