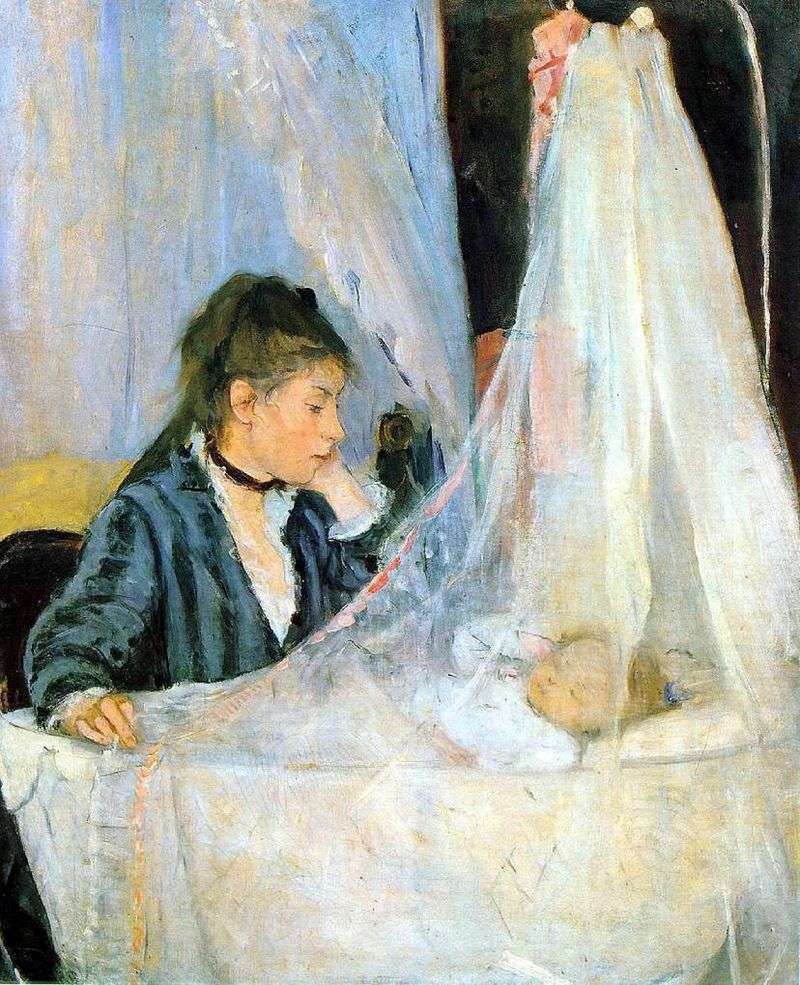 The models for the film called "The Cradle" were the sister of Bertha Edma Pontion and her daughter Blanche.
This canvas is a kind of ode to motherhood, and the woman depicted on it guarding the sleep of her child is the personification of the image of the Virgin Mary. The scene is both tense and tender. The child sleeps sweetly in a cozy cradle under the gaze of his mother. The bluish-pinkish light seeping through the translucent curtains tints the canopy of his bed with delicate flowers. Both figures are compositionally arranged diagonally. The picture is divided into two parts, which harmoniously
complement each other.
In this work, all the advantages of Bertha Morisot were manifested: a combination of clean pastel tones, uncluttered details, deliberate sketches and at the same time clarity in the designation of the female profile. The artist leaves large spaces of white paper, because even the lightest color appears darker than it really is.