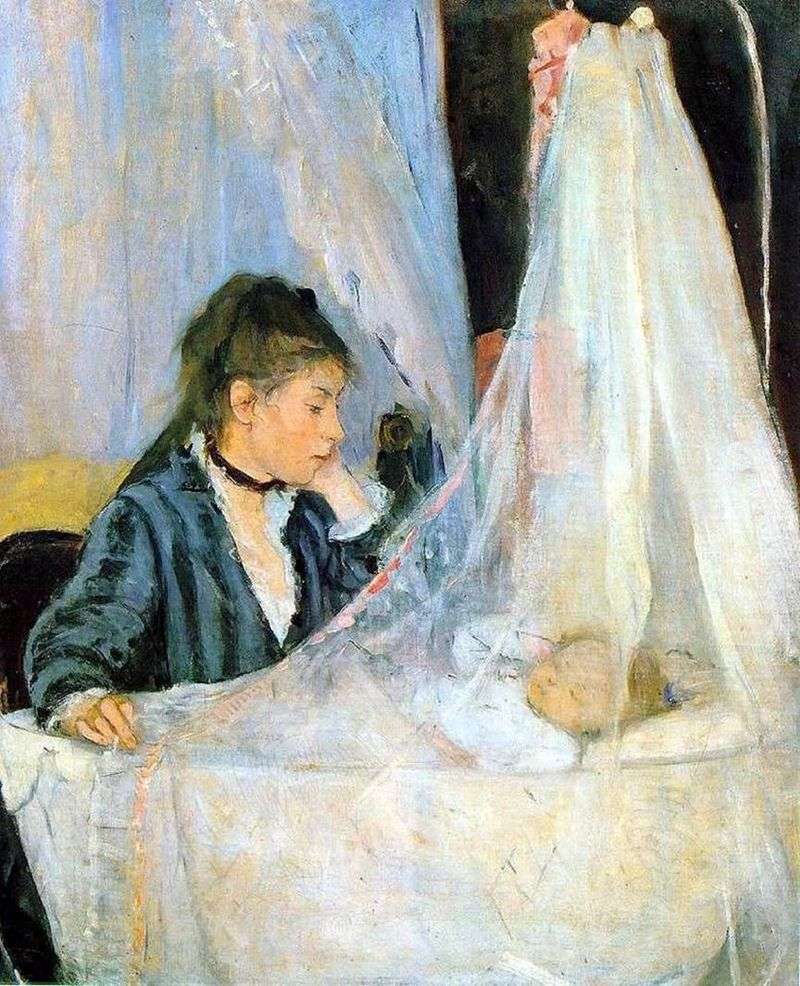 After meeting with Edouard Manet, Bert Morisot drastically changes his style of painting, freeing himself from the influence of Corot, and even destroys canvases painted during the early creative period. She finds that her closest associate gives a lot of topics that she will be interested to embody in her works.
You can notice the creative maturity of the artist in the painting "Cradle", the plot of which, it would seem, is mundane, but conveys one of the touching moments of the higher meaning of being a woman related to motherhood; With this work, Morizo opens a series of paintings in which this theme will develop, and for the author it will become one of the top priorities.
Bertha's sister, Edma Pontion, bent over her daughter Blanche, and in this ordinary posture there is a majestic calm and concentration that only a happy mother can have. The combination of a number of details emphasized that motherhood made Edma even more feminine and sensual.
The baby in the cradle and the mother are on opposite sides of the conventional diagonal, dividing the picture into two harmoniously combined parts, successfully complementing each other; harmony achieved through well-chosen color effects. From the work comes a feeling of tenderness, complemented by a sense of extraordinary lightness and simplicity.