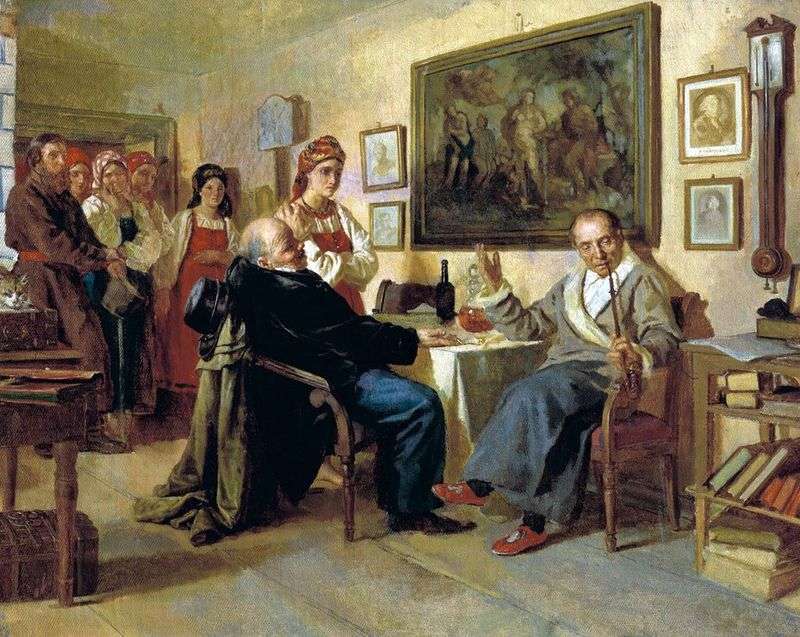 The picture is terrible for its silence and ruthless accuracy. Everything is exactly as it was in life: a bright room, beautiful smart books on the tables and shelves. Cozy cat is heated by the stove. At the table talking buddies. The owner of the house, well-read, educated, sitting comfortably in a chair, with a squeamish mine shakes his head. His guest, swum, bald, lounged in a chair. He persuades a friend to give cheaper. But the owner is not inferior.
Come in indignation, viewer! Bargaining is not for the house, not for the cattle! Bargain for Man! It sells the human soul, something that has always been
the pinnacle of God's creation.
Squeezing his lips, with his eyes fixed on "nowhere," a young peasant woman listens to bargaining, the object of trade is indifferent and calm. And at the door there is another group of women who are awaiting their fate, with indignation and humility in front of the inevitability of fate, and bitterness on their faces. and sympathy for a friend…