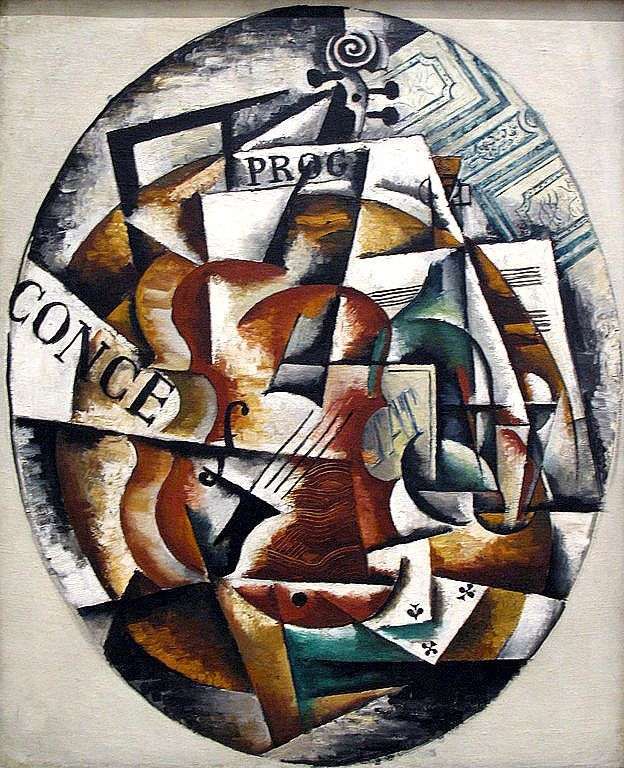 One of the best examples of still life in the style of cubofuturism. A subtle and thoughtful combination of broken and straight lines, triangles, and segments of a circle forms a complete composition. The variety of intersecting faces and planes superimposed on each other does not interfere with perceiving specific objects, such as a violin, musical notebook, table plane, playing cards.
Despite numerous fractures and intersecting planes, the picture is perceived holistically, possibly due to the fact that they are all enclosed in a general shape of an oval that smoothes out all apparent angles and sharpness.
The
picture is written in a reserved scale, which is characteristic of cubists. It depicts not the static form of the instrument's favorite instrument, the violin, but the dynamic one, which is decomposed into geometric components that crawl together, break open and are ready to move.
It is rather an associative image of a subject popular in still lifes. The beauty of this picture is that the violin is a reason, a pretext for creating a complete image of harmony in one's own soul.