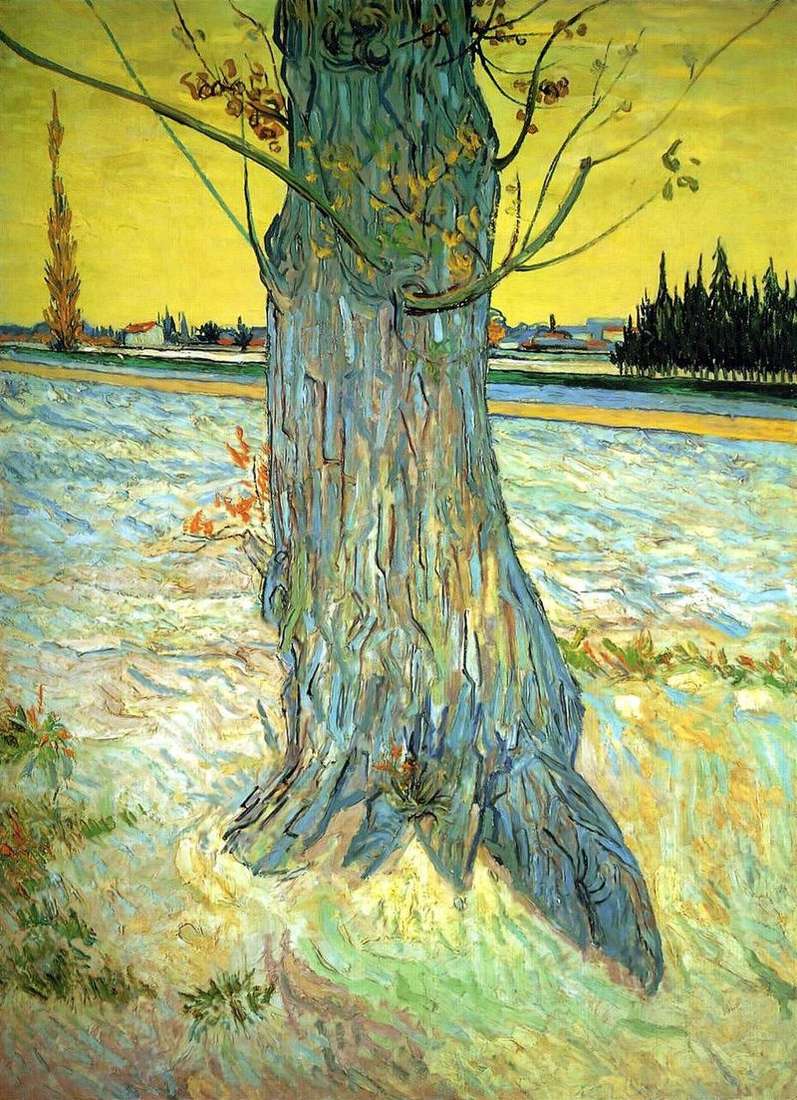 The painting "The trunk of the old yew" was written in October 1888 in Arles. This is one of the most unusual paintings by Van Gogh. All the attention of the artist, passionately fond of nature, trying to convey its essence through colors, is concentrated here almost in one detail.
As if admiring it, Van Gogh carefully tries to determine each shade of color on the old bark. Any, even the most insignificant color nuance is carefully found and put on the canvas. The author is so fond of shades that the main colors of objects are practically lost, giving way to colorful overflows.
The yellow
color for Van Gogh meant sun and life, but here it rather creates an atmosphere of some anxiety, completely filling the sky. The blue shades of the earth and grass are not a bit combined with the yellow of the sky, but with the help of this coldness Van Gogh conveys the mood of autumn withering. A wide horizon line with trees and small buildings contrasts with the monumental, bulky old trunk that fills the entire foreground of the picture.
The old yew seems to be clinging to the roots of the earth, its cracked bark is devoid of brilliance, and the dry branches are raised prayerfully. Trying to convey the inner essence of everything that can be seen in nature, Van Gogh finds beauty in every detail and carefully transfers it to the canvas.