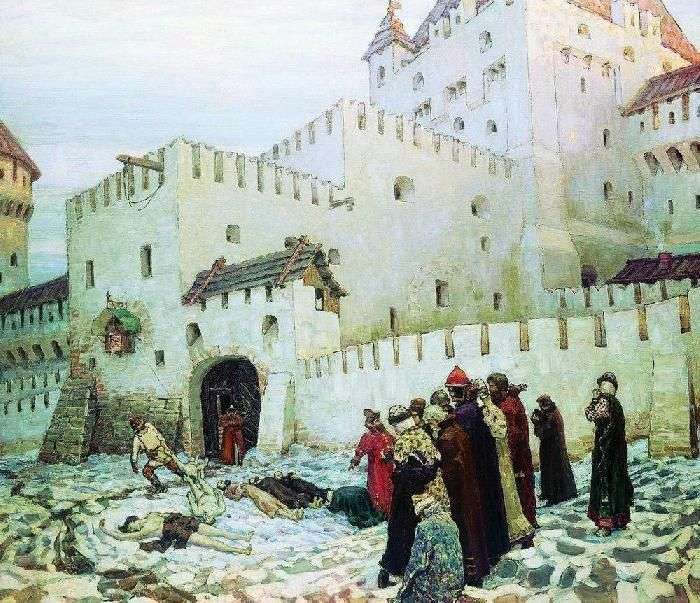 One of the most dramatic paintings by Apollinaria Vasnetsov is his famous painting "The Moscow Shack: The End of the 16th Century", performed in 1912 and won in 1913 a gold medal at the International Exhibition in Munich. The action takes place near the Kremlin wall, near the Konstantin-Elenin Tower.
In the 16th century, in the stepped annexes above the moat, there was a Moscow prison – a place of confinement and torture of people. From the gates of the dungeon the executioner pulls out the corpses of people who could not stand torture. Relatives stand, seized by despair and fear, recognizing
or fearing to find out among the tortured loved ones whom they will give to the jailers for burial.
All this happens when the early ray of the sun miraculously gilds the top of the tower and gently pinkens the morning clouds. Thus, the artist, as it were, contrasts beauty and pacification in nature with tragic action, human cruelty on earth.