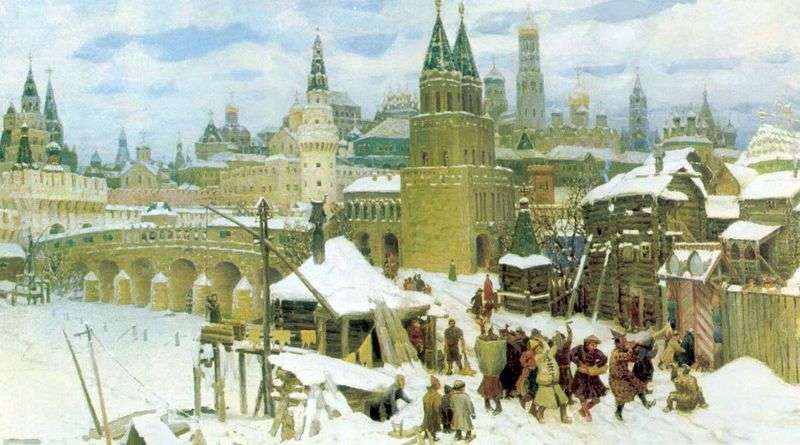 The most favorite theme of the historical cycle of A. Vasnetsov's works was Moscow of the 17th century – an era that the artist himself studied and loved most.
However, in general, the coverage of historical periods of interest for him was, of course, broader for this artist-scientist.
For example, the series of watercolors consistently conceived by the artist was created in the 1920s with the views of the Kremlin from the construction of the first wooden walls to its heyday in the 17th century.