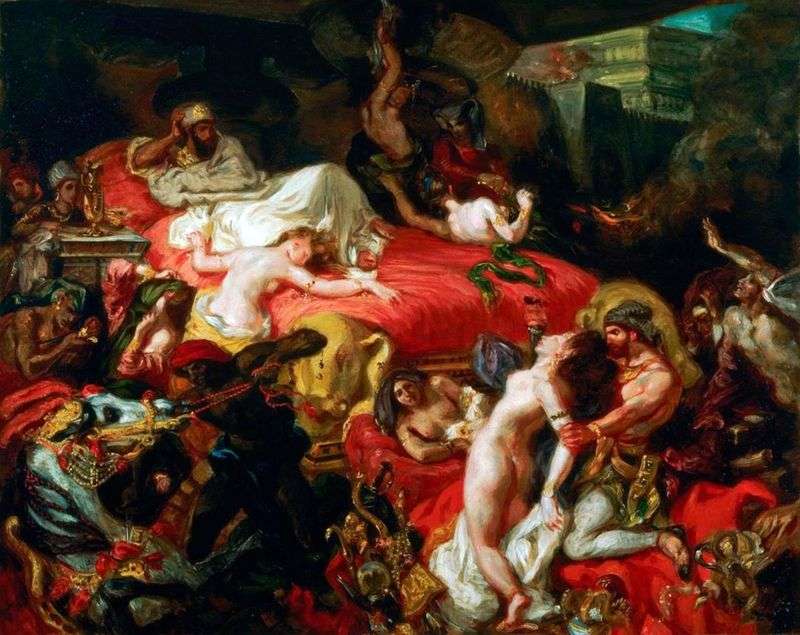 This most romantic picture of Delacroix caused a stormy protest from critics who accused the artist of erotomania and savoring cruelty.
The plot of the picture is taken from Byron's poetic drama "Sardanapal". According to legend, the last Assyrian king, distinguished by a terrible debauchery, brought the country to rebellion. Sardanapal tried to quell the rebellion, but without success. Then he decided to commit suicide by turning his throne into a funeral pyre.
Delacroix deliberately replaced the throne with a luxurious bed and changed the Byron theme a little. In the painting, Sardanapal, before committing suicide, orders to kill before his eyes the beloved horse and women from his entourage, and also to destroy all his treasures.
In the catalog of the Salon Delacroix noted that the image of Sardanapal created by him should become a severe warning for all those who do not strive for virtue in their lives. At the same time, contemporaries found that Sardanapal in Delacroix looks too calm and does not suffer from remorse, but rather enjoys his bloody spectacle, which he started.