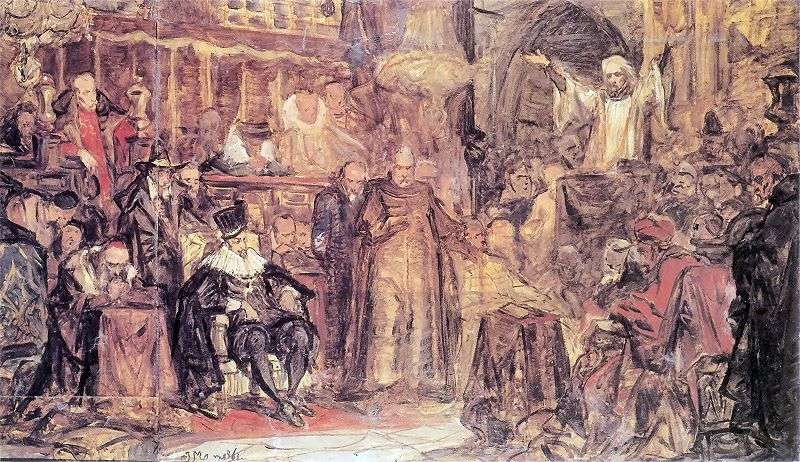 Each picture Mateyko preceded sketches. Many of them have survived to our days, and we have the opportunity to trace the process of creating the work. For example, initially in "The Sermons of Skarga" the artist depicted the treasurer standing somewhat differently.
All sketches Mateyko did sharp dynamic strokes. It can be seen how in each of them the artist ponders the composition, highlights the most important points with confident lines. Sketches of large canvases Matejko wrote in oils, sometimes additionally practicing individual elements, such as when working on "The Batory under Pskov"
or "The Battle of Grunwald").
The last, unfinished painting by Matejko – "The Oath of Jan Casimir", 1893 – reveals to us some secrets of Mateiko's mastery. Here you can see how the artist prepared the first layers of the picture, how he worked on the faces and details of the background.