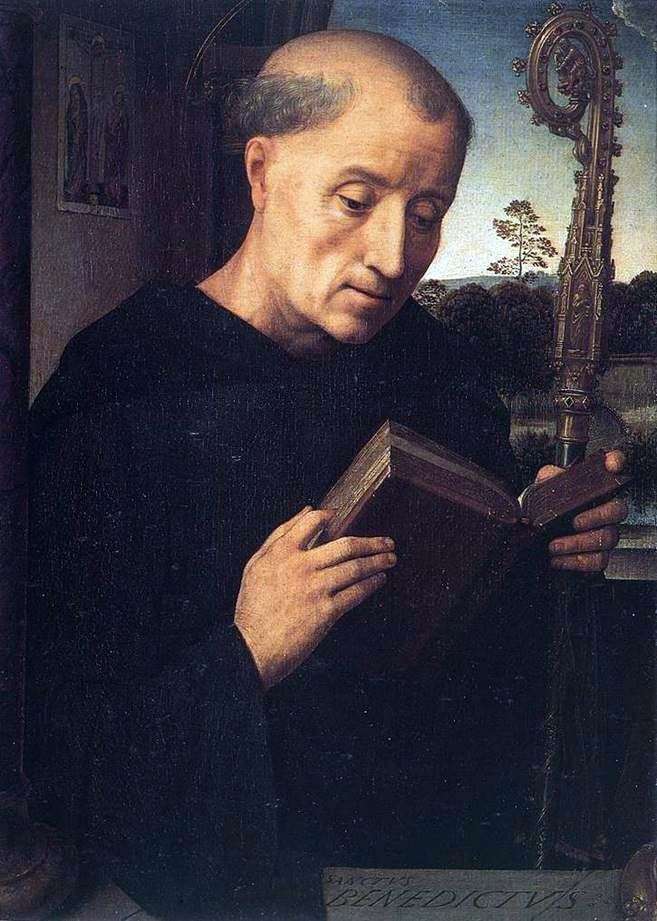 The work of Rogier van der Weyden, Hans Memling, belonged to a new period in Dutch painting of the 15th century, which was already influenced by the Italian, which can be seen from the portrait presented.
Saint Benedict is the ancestor of Western monasticism and the author of the charter that formed the basis of his dormitory. Memling portrayed Benedict in a black monastic gown, with a staff attentively reading the Bible. A holy one utters divine words in a whisper.
The artist conveyed in the guise of this ascetic and hermit an expression appearing on the face of a man steeped in reading and admiring what was written. The soft black-and-white painting of the face and hands of Saint Benedict makes his image even more palpable, whose evening silence and concentration echo the evening landscape beyond the window.