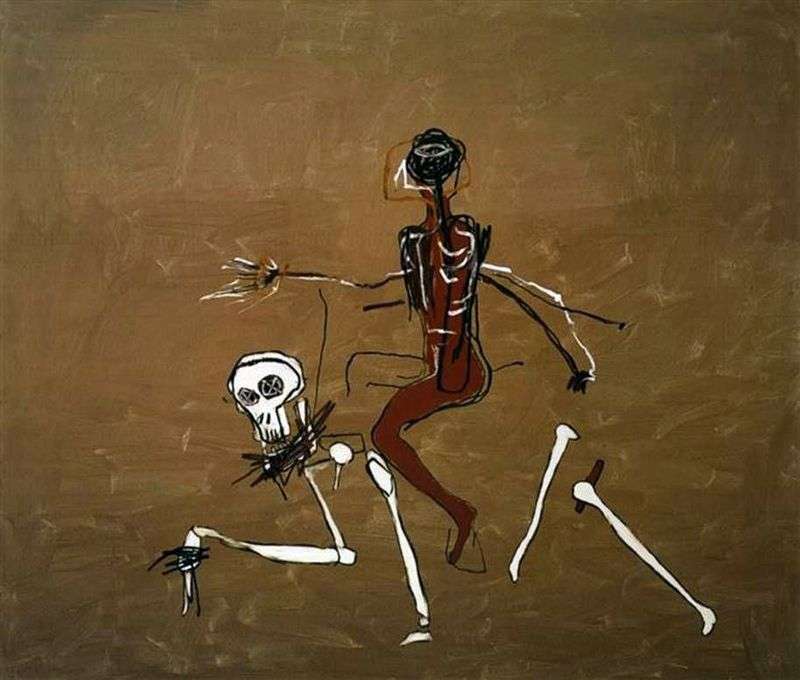 One of the landmark works of Jean-Michel Basquiat, written in 1988. In the picture there is no intricate text, characteristic for this period of the artist's work. It seems that Basquiat is trying to calm down, look inside yourself.
The painting depicts a human figure with dark skin, unhappy and lonely. The figure carries the skeleton of the "horse". It may very well be that this is a visual reference to the slang name of the drug, a "horse", a drug that will take Jean-Michel from our world in just four months.
The artist chose the background of the painting as a faceless field of gold color. Maybe it symbolizes something sacred, a better life, to which the artist wanted to strive. Or maybe this background is a symbol of glamor and money, in the abyss of which the artist was immersed.