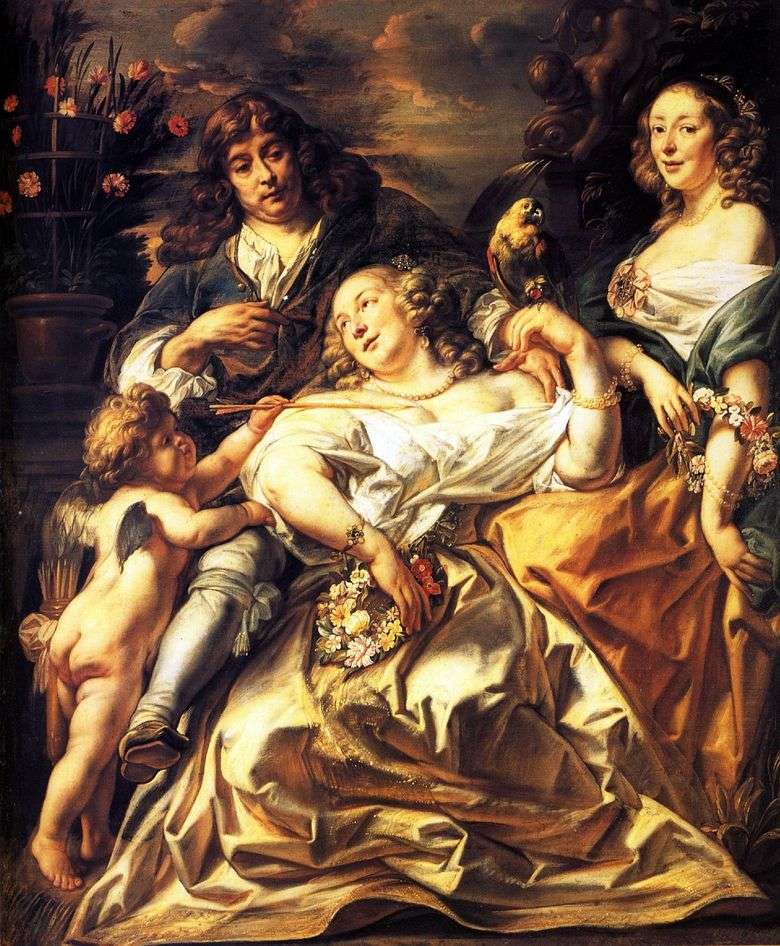 Pintura del artista Jacob Jordaens "Retrato de familia".El tamaño del cuadro es de 178 x 152 cm, óleo sobre lienzo.
Durante el período creativo tardío, Jordaens continuó trabajando, creando pinturas en varios géneros, como "Neptune abducting Amphitrite", "The Bean King", "The Expulsion of Merchants from the Temple", "Family Portrait" y "Feast of Cleopatra". Tanto Anthony van Dyck como Jacob Jordaens experimentaron el arte multifacético del gran Rubens a lo largo de su trabajo. Sin embargo, ni el refinado van Dyck ni los más prosaicos jordanos
carecían igualmente de la sana moderación de Rubens.
Sin embargo, en las escenas de género y los retratos, los personajes de Jordaens están dotados de salud física y moral y, por regla general, están escritos desde la vida. En el arte de Jordaens, el entretenimiento festivo siempre se ha combinado con un toque de detalle prosaico, pero en el último período de creatividad, esta combinación desapareció, lo que llevó gradualmente al artista a perder su identidad creativa, siguiendo tareas decorativas puramente externas.