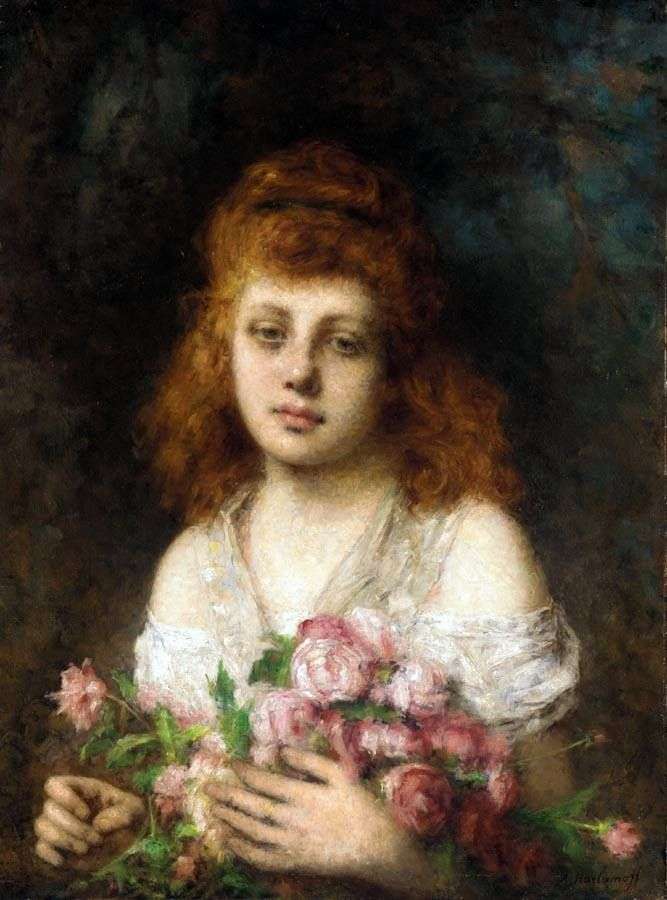 From nature it is more difficult to draw, rather than from memory, connecting fantasy – this is almost unanimously recognized by many artists of different historical eras. And this observation and the conclusion of not only landscapes, but also portraits. Like, here it is – nature, right in front of you. Sits quietly, fulfills all requests, but something does not go well, does not go. It's hard to grasp the expression – one of the reasons. Flowers, bouquets of flowers sometimes serve as a kind of "wand-zashchalochkoy, give the picture an unexpected shade, a different color, help to
find a composition solution that has not been given for so long.
Russian artist of the second half of the XIX century, Alexey Kharlamov painted a red-haired girl with a bouquet of roses. It seems to be youth and charm, and smooth skin, and hair loose on the shoulders, and flowers lying on their hands – but something with something does not converge here. Most likely, it's the look in which the girl looks at us from the canvas. There is no joy in him and the charm of youth. It reads quite another – fatigue, detachment.