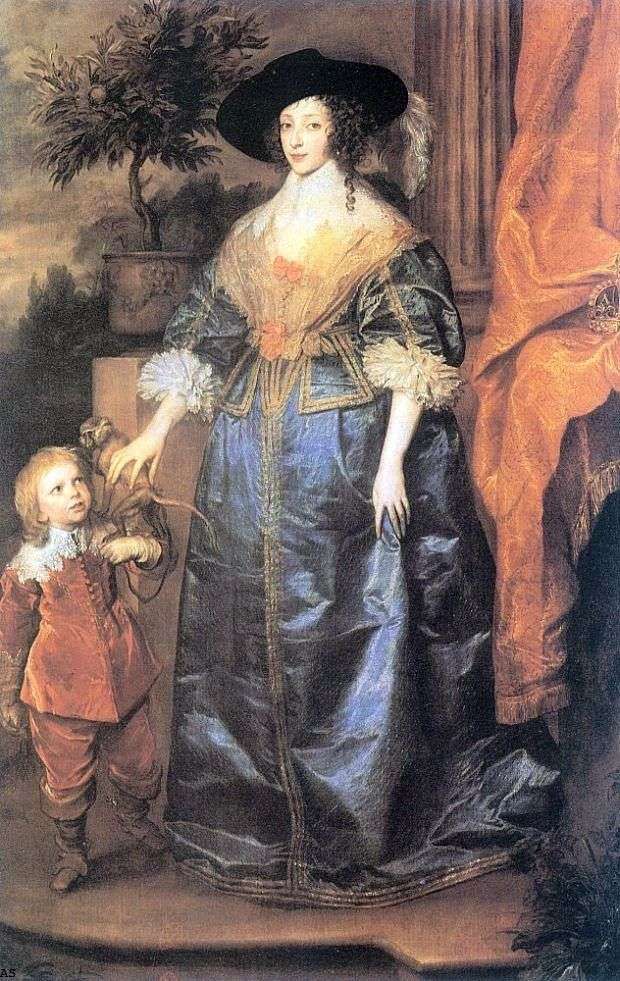 Henriette Maria of France is the youngest daughter of King Henry IV and Maria de 'Medici. At the age of 16 she was married to Charles I Stewart, King of England, Scotland and Ireland. She was the mother of two English monarchs – Charles I and Jacob. After the marriage the newlywed woman discovered that her husband did not want to see her for weeks. And only later, Karl warmed to his wife and even fell in love with her.
Henrietta tried to "ennoble" the English court, patronized the theaters. But her piety and Catholic faith repelled her from the court – the British. In August
1642, a civil war broke out in the country. Maria Henrietta, trying to help her husband, went to the Netherlands to raise funds for warfare, raised the population to defend the king.
However, the king was executed, and the queen left England. Since then, Maria Henrietta no longer interfered in politics, was engaged in the education of children in the Catholic spirit. She lived in the Louvre, then in the Palais Royal. Eventually quarreled with the children and retired to the monastery of Chaillot, which she herself founded. After the Stuart Restoration in 1660 came to London. last years has spent in France. The artist painted the queen along with his dwarf Geoffrey.