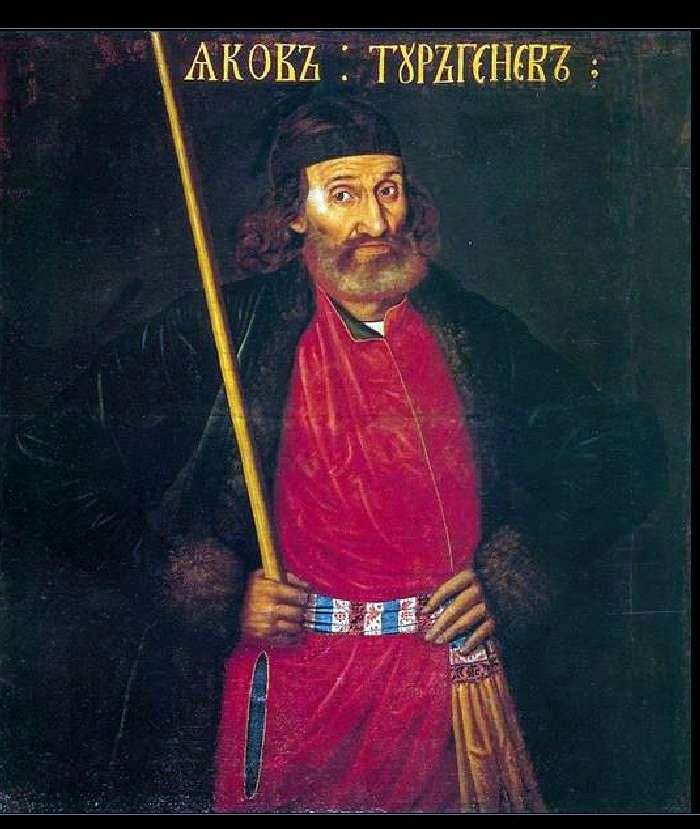 From a series of portraits of participants of the "Most Beloved Most Crazy Cathedral of the Most Comfortable Prince-Pope". Sample portrait painting of the XVII century with its inherent features, which is called "parsunnoy." Methods of transferring nature in Parsun were largely conditional; its characteristic feature was the flatness of the image.
At the same time, striving for portrait likeness, the parsuna reproduced the appearance of a person and the details of his clothing with protocol accuracy. Turgenev is dressed in a scarlet silk caftan, girded with a patterned sash with a yellow hanging tip, and a dark green velvet fur coat lined with dark fur.
The head is tied with a dark green ribbon. Turgenev Yakov Fedorovich – the tenant of the Reitarian system; Has been in service since 1671. He wore the title of "old warrior and Kiev colonel of the Most Most Inspired Cathedral." He commanded a company in the Kozhukhov campaign in 1694. In January 1695, Turgenev's jester's wedding was celebrated, after which he died.