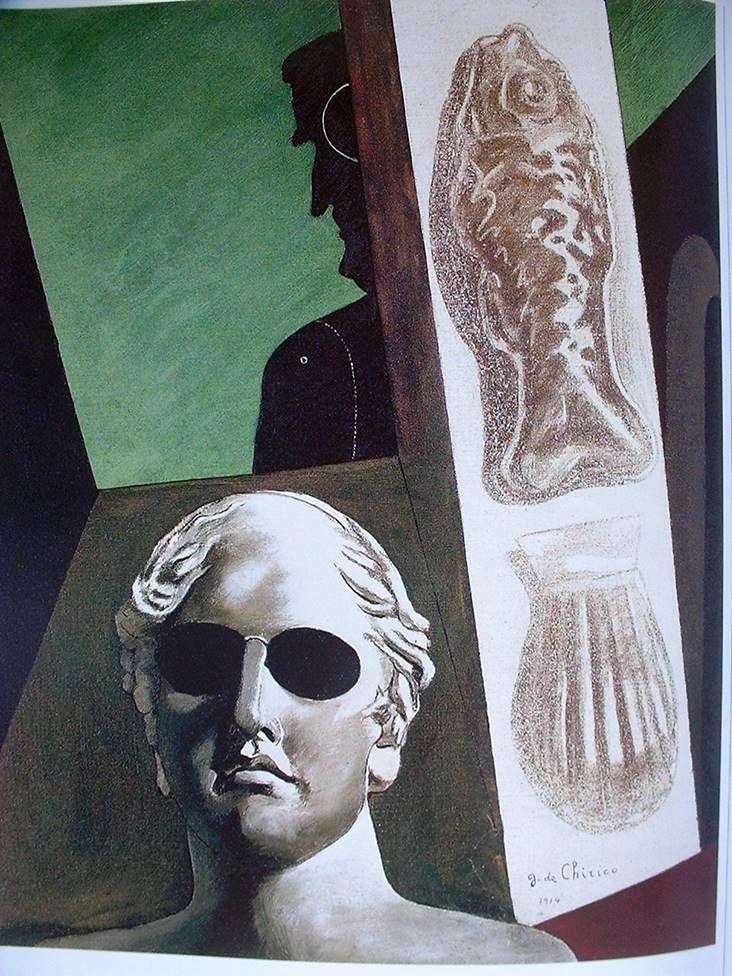 At the beginning of the 20th century, Apollinaire was perhaps the most influential supporter of innovative painting. De Chirico regularly attended the Sabbath meetings at Apollinaire's apartment; thanks to the articles of Apollinaire, the name of the artist became known to the public. The picture is completely different from the traditional portrait, but Apollinaire himself was very enthusiastic about it.
The poet is indicated here with a silhouette in the background. He called this work "unique," "deep." He, speaking of the white arc drawn on the face profile, noted that it gives the silhouette a similarity to the target. Subsequently, this detail was declared prophetic.
With the outbreak of World War II, Apollinaire got to the front, where he received a dangerous wound to the head, which caused his premature death. In the painting of de Chirico, the silhouette of Apollinaire forms the background for a strange, carefree bust – and even with dark glasses covering her eyes. This bust is enclosed in a space resembling a box with a bizarre outgrowth on the edge.