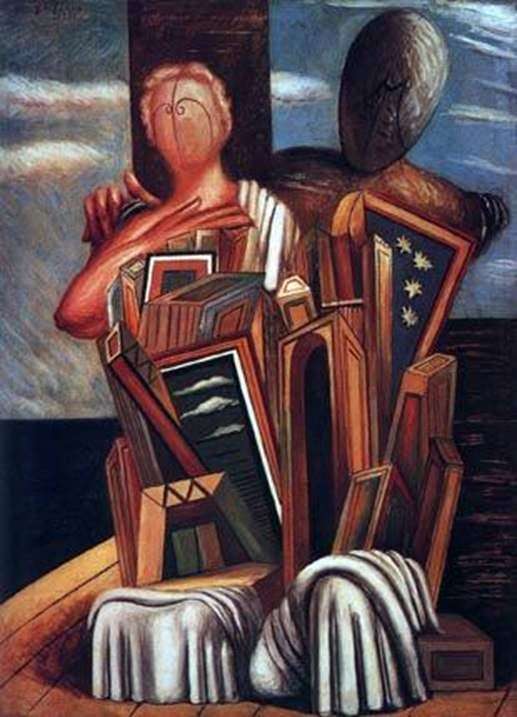 The de Chirico world is motionless, full of emptiness and faceless figures. This is a world of dreams. People are replaced here by vague, diffuse silhouettes.
Moreover, somewhere since 1914, living people are gradually leaving this world, and they are replaced by mannequins. In this there is a thought – thus the artist emphasizes that a person is to poke a toy in the hands of blind rock, unable to independently decide his own destiny. Initially, his de manequins de Chirico depicts predominantly standing; later he seats them – as in the canvas "Faithful Spouses."
Some time passes, and the mannequins change their appearance-still remaining faceless, they become overgrown with naturalistic elements or are filled with mysterious objects-for example, the work "Archaeologists." In the painting "Archaeologist in the Temple", ca. 1927 The hands of the mannequin, gently embracing the collected objects, contrast sharply with his head devoid of any individual features.