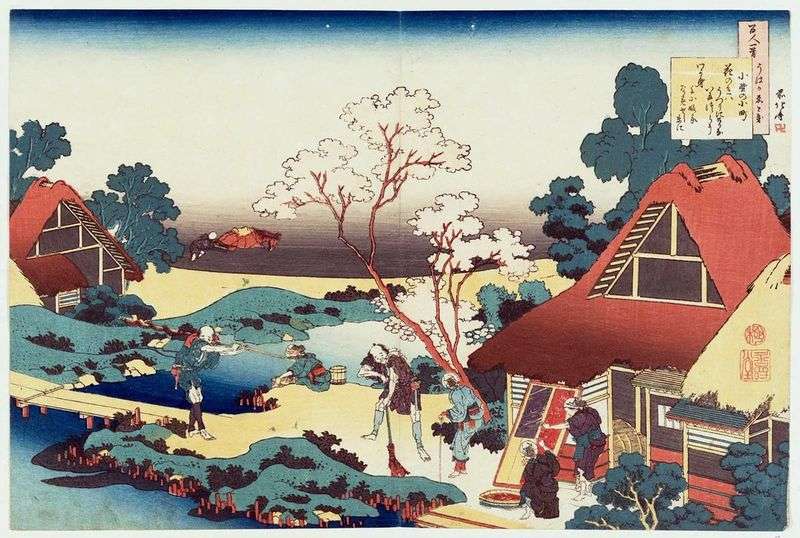 Unlike Hokusai, whose landscapes are of a philosophical reflection on nature and man, Hiroshige is primarily a lyricist. In his landscape sheets of the 1830s-1840s, the artist's attitude to nature is directly and emotionally. The main thing for him is to create an image of nature so that the viewer can feel her mood.
Soft lyricism, naturalness and simplicity are distinguished by Hiroshige landscapes of that time. If we consider that the landscape is a portrait of the terrain, then the landscape of Hiroshige is its psychological portrait. By the beginning of the 1850s Hiroshige appears before us as a mature master, the author of many landscape series, which earned him fame. After the death of Hokusai in 1849, he became the leading landscape artist Ukiyo-e. But it also had its negative side.
Hiroshige has many orders, which makes him hurry, sometimes work carelessly. Something he begins to instruct his students. Appear and more or less talented imitators.