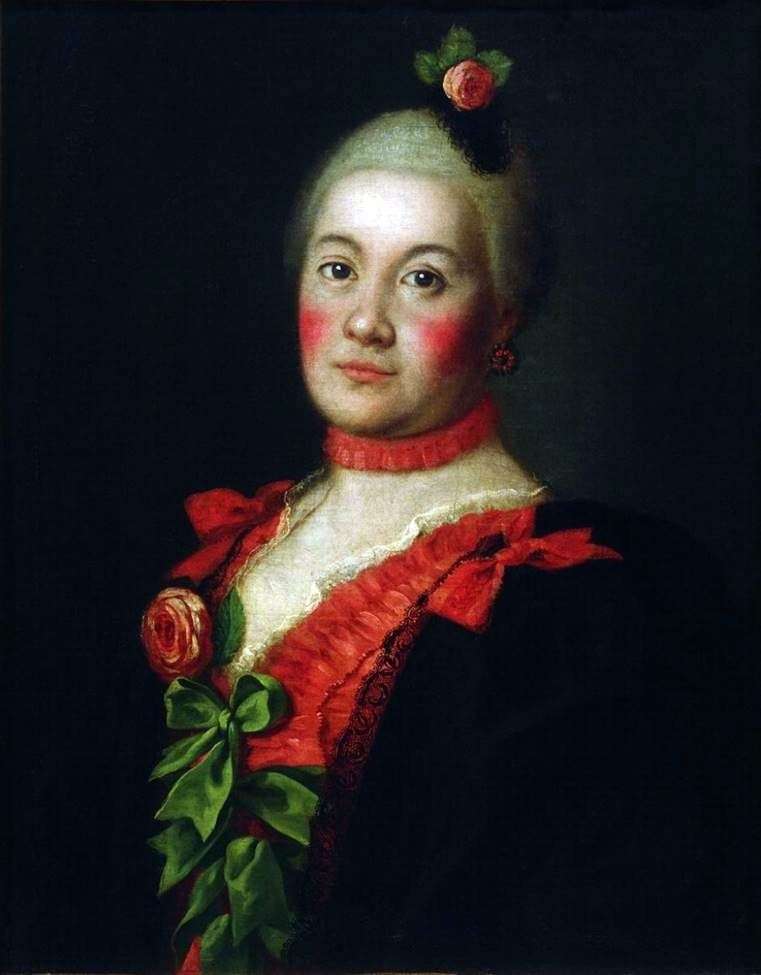 Tatyana Alekseevna Trubetskaya is the daughter of the chief procurator of the Synod of Prince AS Kozlovsky, the sister of the writer FA Kozlovsky. He was closely acquainted with the most prominent writers of the second half of the XVIII century – DI Fonvizin, MM Kheraskov, NI Novikov, VI Maikov. The image of the heroine of the portrait is based on the unchanging, static properties of her nature.
For the artist of the mid-18th century, the expressive, decorative possibilities of painting itself were particularly attractive. Color works are built on the contrasting connection of simple, but sonorous and deep colors – local red and green. In combination with them, the abundance of large, bright decorations – bows, ruches, rosants – creates an image of a simple, simple-minded woman, perhaps somewhat limited in her soul needs.
In the anthropic portraits of the late 1750's – 1760's reflected the worldview of the Elizabethan era. His bearers, of course, can be called only the highest St. Petersburg nobility, centered around the imperial court. For this circle was characterized by a joyful and optimistic vision of life, which was perceived as a holiday, as a triumph of the natural beginning. The ideal of life affirmation appears in some works of AP Antropov – mainly through the image of round, full of health, ruddy faces.
However, the artist did not have to unnecessarily embellish. The court briglionist J. Pose wrote: "All women in Russia, no matter what their rank, starting with the empress and ending with a peasant woman, blush, believing that they have red cheeks to face." Princess Tatiana Alekseevna Trubetskaya is the daughter of the Chief Prosecutor of the Synod of Prince AS Kozlovsky, the wife of Prince NI Trubetskoi.