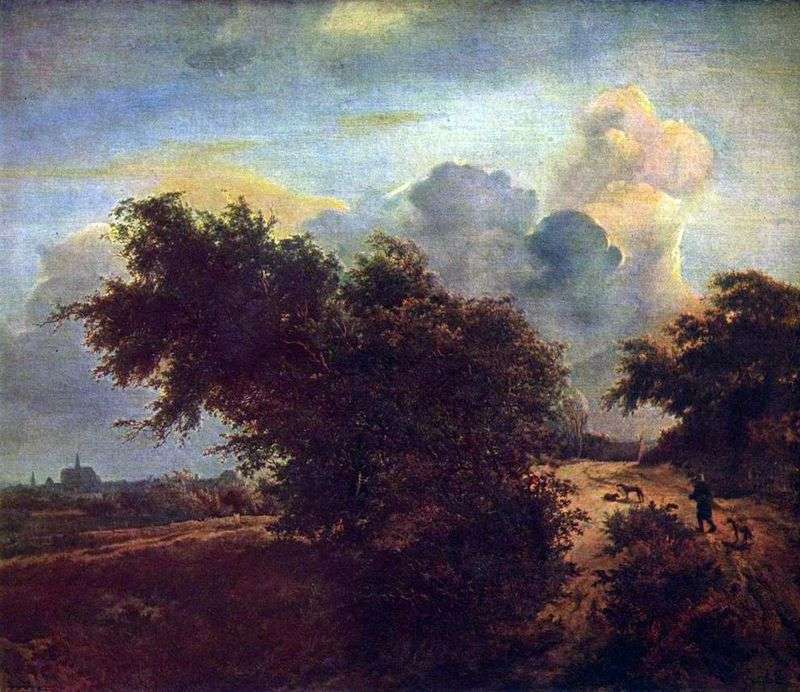 Jacob van Ruysdal – the most famous Dutch landscape painter. The Dutch sought in their landscapes to show realistically and truly the peculiarities of their native terrain, paying attention to atmospheric phenomena.
Works of Reysdal differed in a variety of plots and surprising emotionality. The artist was able to convey in the picture the state of nature. His landscapes of Holland are filled with an epic feeling.
The breath of nature is inseparable from human life; the master feels the drama of her diverse states, relating him to the rich emotional life of a person.