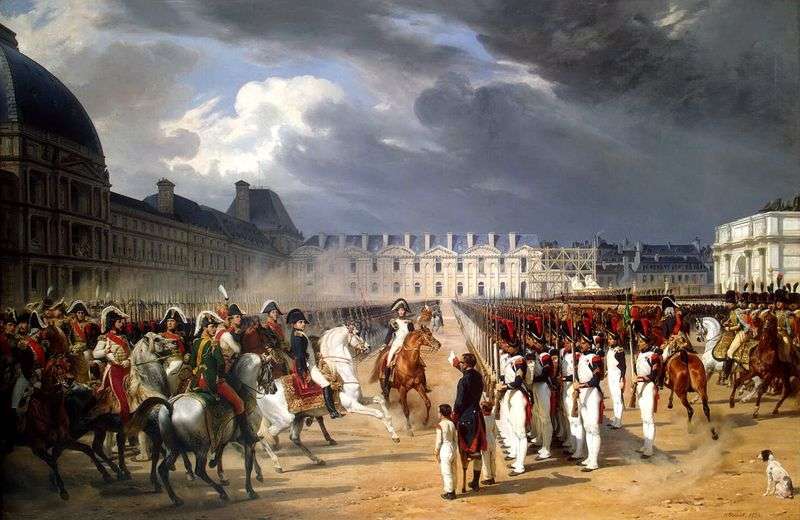 The painting was performed in July 1838 at the request of Emperor Nicholas I, who proposed the plot of this picture and asked to include in the composition an episode with Invalid, who petitioned Napoleon. "This picture will remain in my office, I want to always have the Imperial Guard before my eyes, because it could break us," Nicholas I said, giving the order to put a new picture in the Winter Palace.
Apparently, the canvas depicts one of the parades of 1808-1809. and the famous Napoleonic generals are represented, including Duroc and Lasall, Lannes and Murat, Ney and Bryun, Bessier and Berthier,
Andoho Juno and Eugene Beauharne, Mortier and Dorsenne, Coib and Lefèvre-Denault. The plot "Parade in the Tuileries" attracted the attention of French artists. He was approached by Karl Vernet – father and teacher of Horace, T. Node, later – I. Bellange.
However, Oras Verne managed to outperform all his predecessors and followers. The canvas of Horace Vernet was kept in the Hermitage's store for many years, some researchers considered it lost.