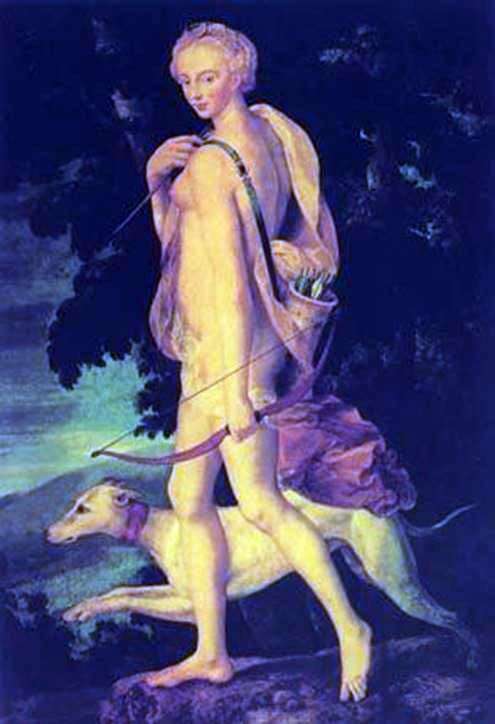 Fontainebleau is a city located south of Paris. Here, Francis I, the king of France, the famous patron saint of Leonardo da Vinci, built a castle. Rosso Fiorentino, Nicolai del Abbate and Primaticcio Francesco took part in its decoration, and they became the founders and creators of the Fontainebleau art school, which took leading positions in French art in the middle of the 16th century.
"Diana the Huntress" is one of the masterpieces created by a nameless artist of the school. Most of the works of other artists also did not have a signature. In the image of Diana the hunter's contemporaries, the artist found a roll call with the images of the sonnets of the First Book of Love by the famous Ronsard.
The painting was created in that period, when after the death of Francis I, Henry II took the throne. He was good-natured and brave, but did not possess outstanding abilities, he was influenced by his main favorite, Diane de Poitiers, the power-hungry tastemaker. We see the mythological personification of her image in the picture of the master of the school of Fontainebleau.