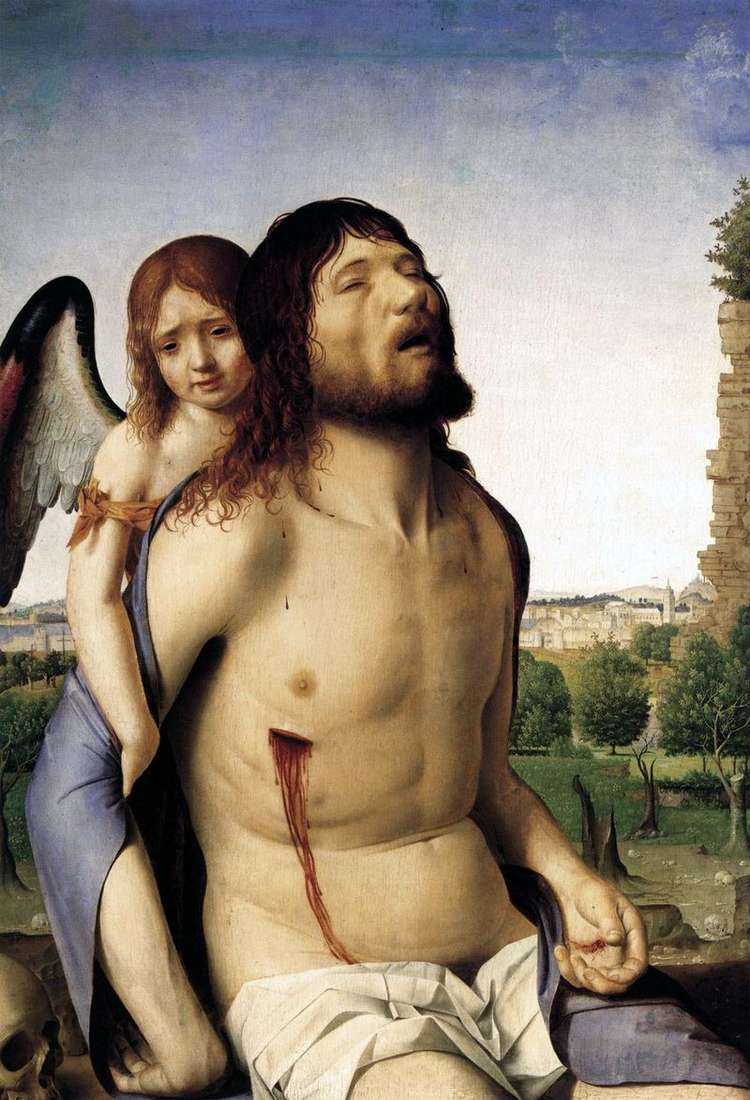 Antonello da Messina is a prominent representative of the southern Italian school of the early Renaissance. The painter is characterized by high technical virtuosity, careful study of the smallest details, attention to the depth of the background and monumentalism of forms.
In the painting "The Dead Christ Supported by an Angel" on an illuminated light background, where the hometown of the master Messina differs with difficulty, the figures of Christ and the angel clearly stand out. The angel is crying, but inside as it were, to himself.
Only his eyes darkened, his eyelids reddened, his face twisted, and he could not hold back two almost invisible tears that left wet marks. Christ is dead; the bright sky only emphasizes the grief of the angel holding him.