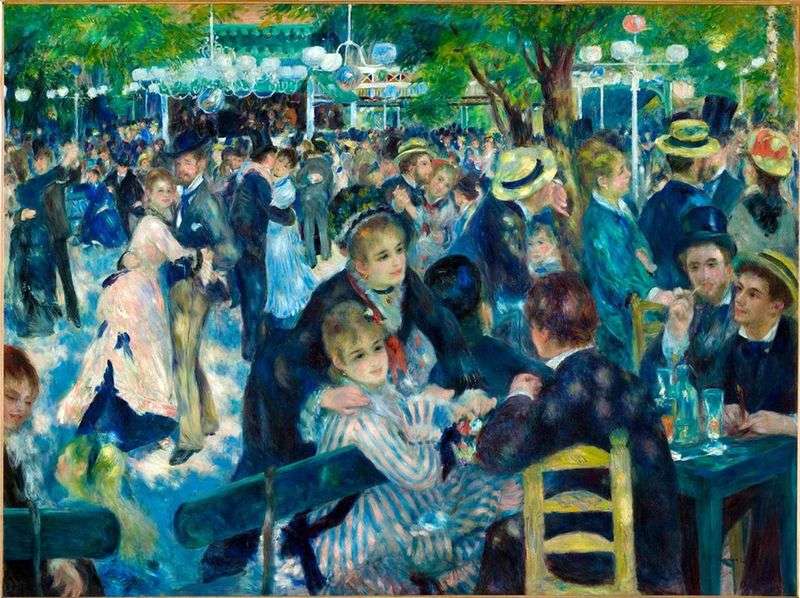 This picture was called the most beautiful picture of the nineteenth century. The plot of the picture is one of the many dances in the restaurant Mill of Galette deltus, one of the many clubs in Montmartre, which was a paradise for bohemians and artists such as Toulouse-Lautrec, Van Gogh or Renoir himself.
This canvas is one of the most ambitious works of Auguste Renoir. The peculiarity of the picture is cheerfulness, the canvas is literally permeated with a cheerful atmosphere. In a favorite impressionist genre, the plot of the picture shows the viewer of people in the open.
The assembled company enjoys a carefree pastime on Sunday, and the pleasant warmth of sunlight, making its way through the foliage, envelops them. Renoir painted this picture from life, as the models for the picture were his friends.
The Moulin De La Galette ball was held in the open air in a garden specially designated for dancing. Two old windmills were installed on Monmarthe, and on Sundays the public came to dance there.