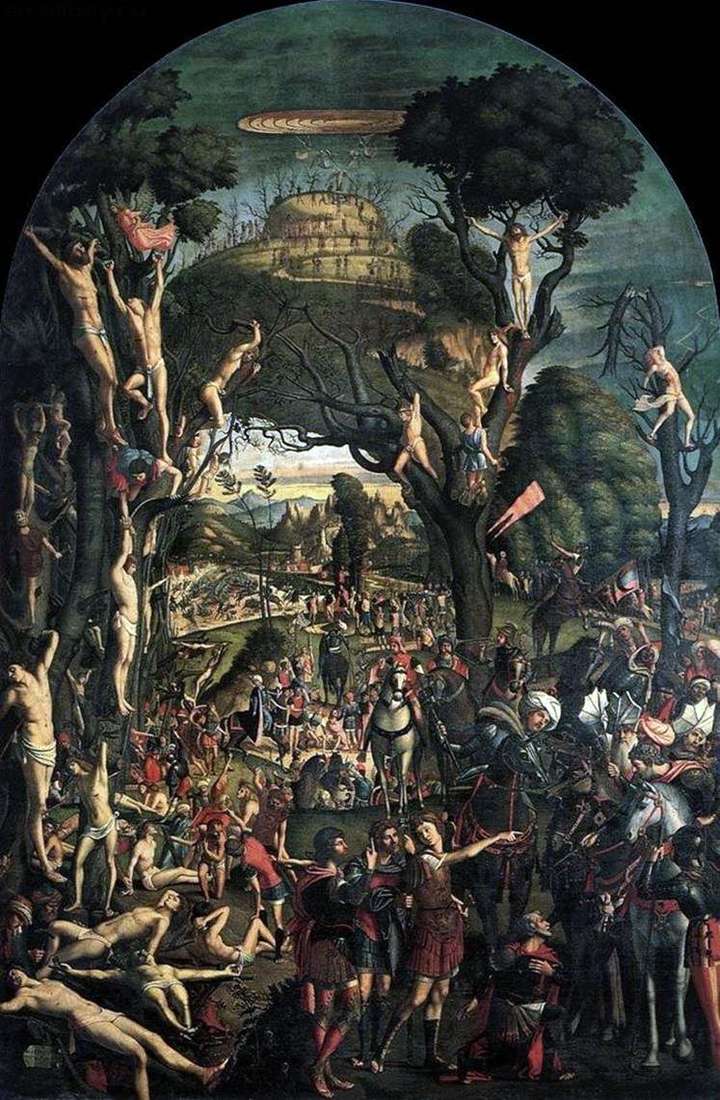 Sculpture by Vittore Carpaccio "Crucifixion and mortification of ten thousand on Mount Ararat". The size of the canvas is 307 x 205 cm, canvas, oil. Originally, the painting "The Crucifixion and the Killing of Ten Thousand on Mount Ararat" was intended for the altar of the Church of Sant Antonio di Castello in Venice. The customer of the work was E. Ottoboni.
The artist traces the historical tragedy in his peculiar manner with the smallest details, there is no first and second plan – every figure is important, every detail of a terrible event is significant. The picture should
be considered for a long time, since every character in a multi-figured composition is individual – it is not in the general mass: those who are still alive, someone proves their rightness, someone begs for mercy, someone struggles with death, overcoming torment and pain.
By the middle of the 1510s, the artist's workshop had grown and began to produce quite a large number of works. But there is a clear decline in creativity. Carpaccio continues to work in an old manner, which by that time is already beginning to be perceived as an anachronism. After all, the Venetians Giorgione and Titian are already writing in a completely different style. All this, apparently, was realized by the master himself. The paintings written after 1520 were not preserved.