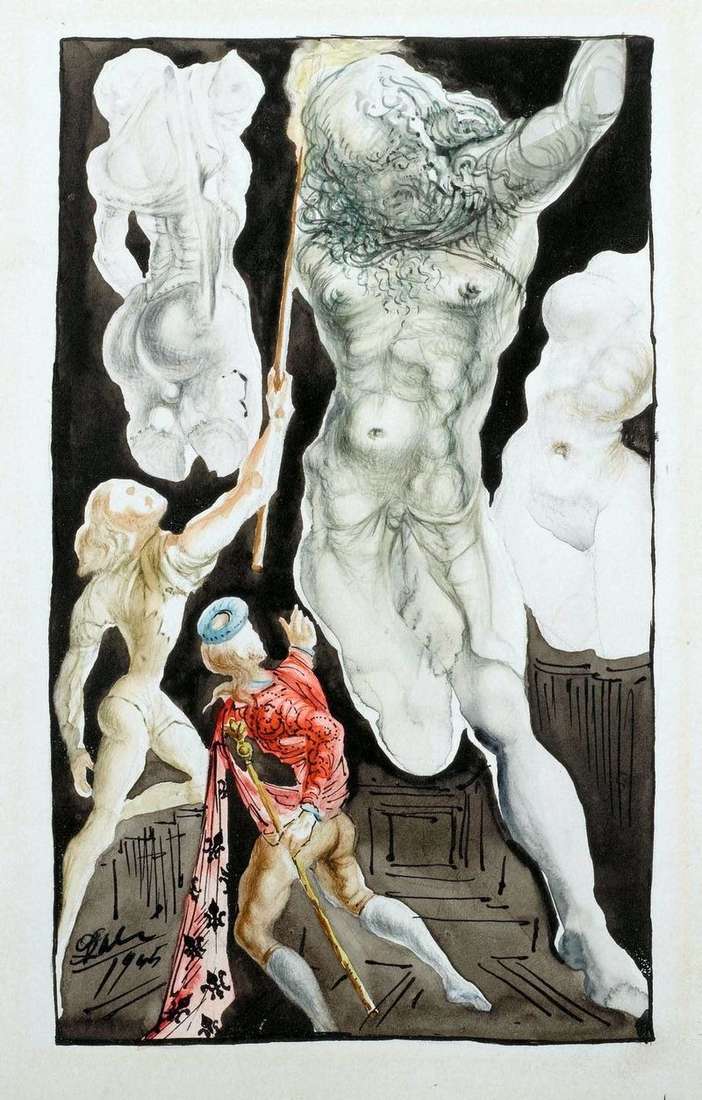 Benvenuto Cellini was an Italian jeweler, a metal craftsman, soldier, musician, painter and even a sculptor of the 16th century. He has made a serious contribution to the style of Mannerism. Dali illustrated the publication of his biography in 1946.
The artist was very interested in the classical art and architecture of Italy, which was largely facilitated by his visit to this country. In 1949 he wrote "Rome."
In addition to the work of Salvador Dali, Cellini's work influenced other masters of different genres. The mention of Benvenuto can be found in Balzac's "Shagreen Leather", in the novel "Apples of the Hesperides", in "Deliberate Delay" and other works.