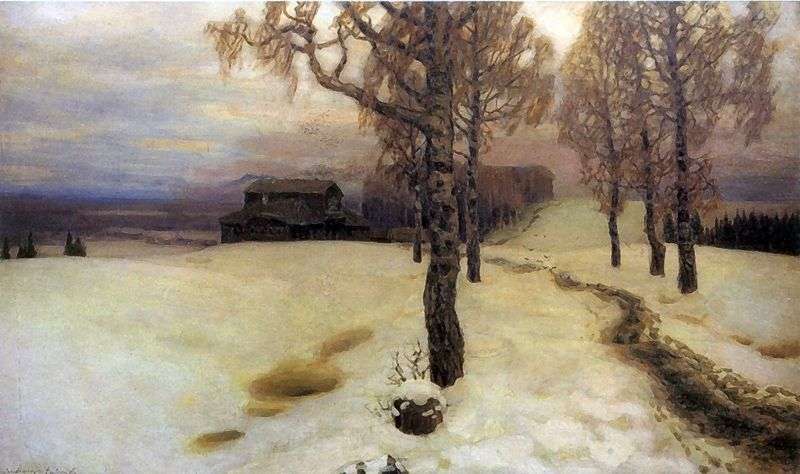 In the picture Vasnetsov refers to the so-called "landscape of mood". The nature of the central strip of Russia is depicted, perhaps the homeland of the artist is "cute Ryabovo". At that time, Vyatka was a remote province, where political exiles had long served their term.
In an unassuming landscape motive Vasnetsov conveys the peculiar beauty and poetic nature of the northern nature, the simplicity and uncomplicated nature of the out-of-the-way Russian village, which he has known since childhood. Two different states of nature in the painting are masterfully brought together by the
artist to harmonious unity: a winter view and a spring spirit, poured into the air.
In the landscape, the features of Ar Nouveau are distinctly felt: an almost monochrome general color, a pink and purple dawn and stylized branches of birches that seem to be covered with last year's withered foliage.