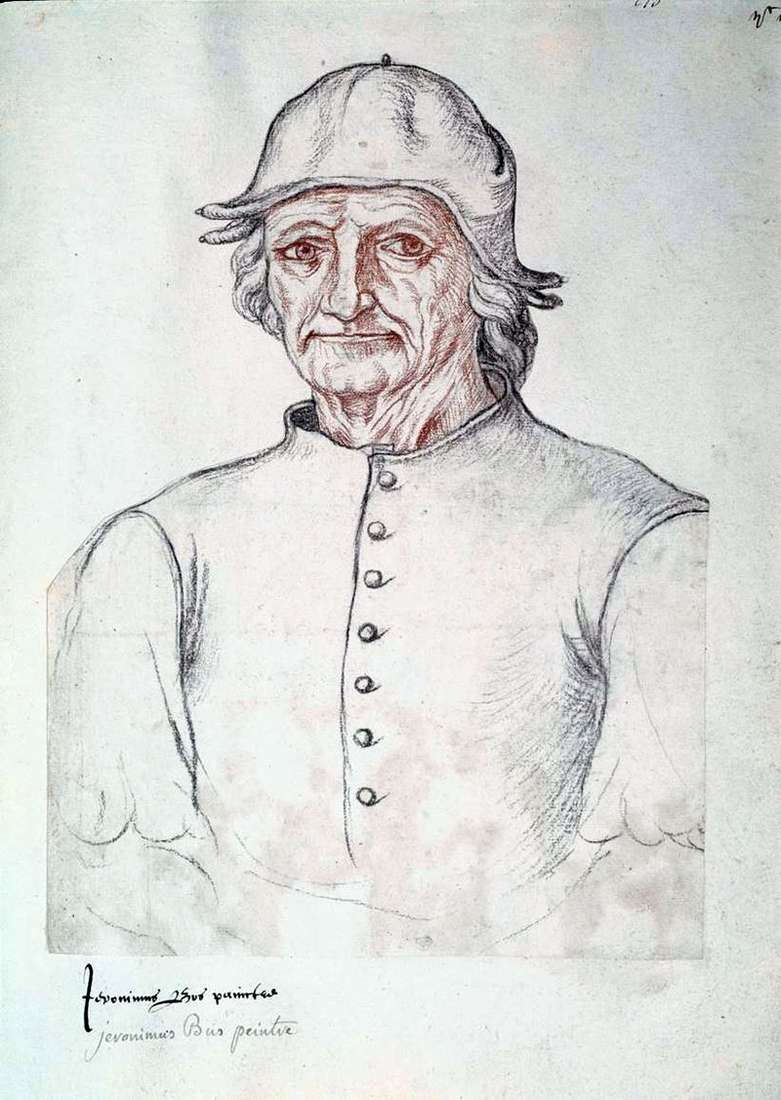 Hieronymus Bosch – August 9, 1516, ibid.), A Dutch artist, one of the greatest masters of the Northern Renaissance. Bosch belonged to a family of hereditary artists; one of his ancestors was from Aachen. Workshop van Akenov performed a variety of orders – in the first place, these are wall paintings, but also the gilding of wooden sculpture and even the manufacture of church utensils. Not surprisingly, Bosch chose as a pseudonym the truncated name of his native city.
His early works are not devoid of a shade of some primitiveness. But already in them strange is combined the sharp and disturbing
sensation of a life of the nature with cold grotesqueness in the image of people. Around 1480, Hieronymus Bosch married Alejt Goiarts van den Mervene, a girl from a local rich and noble family. Her considerable personal fortune as a dowry was transferred to Bosch. Thanks to this marriage, Bosch gained access to the vicious circle of the local aristocracy. Of the relatively small number of surviving works of Bosch, only eight have been signed and none have been dated by the artist.
Stylistically, Bosch's work is divided into early, middle and late periods. Most often these are small pictures of the moral-didactic content; in the same years was created and painted table top with allegories "Seven deadly sins and the last four things." Genre-allegorical scenes full of gruff humor are written in a detailed, "enamel" scenic manner of old masters. The artist's paintings are dominated by a feeling of agonizing anxiety over the absurd state of mankind, mired in all kinds of filth.
The truth of everyday life, caustic satire combined with intricate, dark symbolism, and only in landscape fares the Van Eyku inherent in van Eyck is admired before the divine harmony of the universe. Hieronymus Bosch was a member of the Brotherhood of Our Lady, uniting the elite of local society in Northern Flanders. The Brotherhood, dedicated to the cult of the Virgin Mary, was engaged in the affairs of charity. In the archival documents the name of Jerome Bosch is mentioned several times: he, as a painter, was entrusted with various orders, starting with the decoration of the festive processions and ritual ordinances of the Brotherhood and finishing with the writing of the altar flaps for the chapel of the Brotherhood in St. John's Cathedral. Self-portrait size of 40 by 30 cm is written by Bosch in adulthood, material – pencil and sanguine.