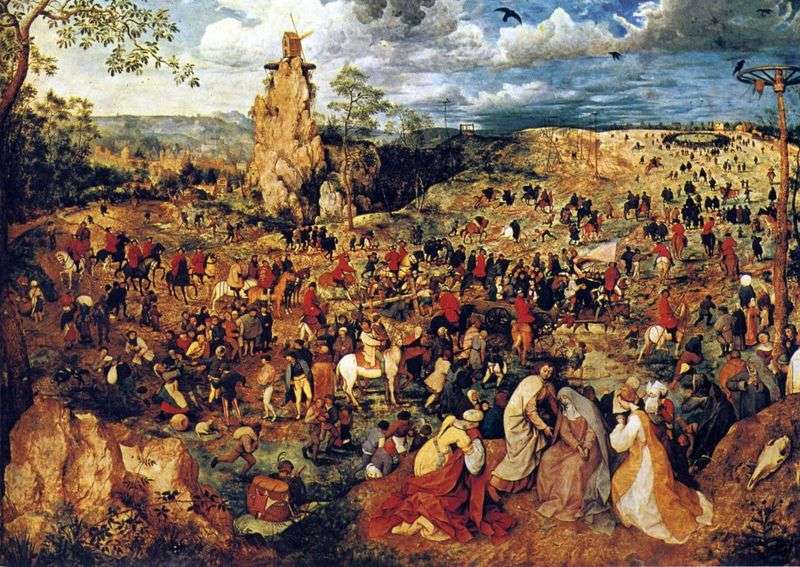 Among the paintings of Brueghel there is one sign that relates them to icons: the combination of temporal and spatial layers.
In works like this, biblical scenes are played out against the backdrop of Flemish urban and rural landscapes. Here: the figure of the Savior bent under the weight of the cross is almost lost among a multitude of people, who for the most part do not guess what witnesses of what mystery they are. Hence the bitterness of the artistic atmosphere: the characters of the picture are busy with their own affairs, while Jesus Christ is going to suffer for their sins.
The question that asks for language: is not it worth it? And: for whom will he accept suffering? Here Bruegel, who was extremely keenly aware of the damage to human nature, completely disagrees with the covenants of the geniuses of the Renaissance, who did not give special thought to these questions.