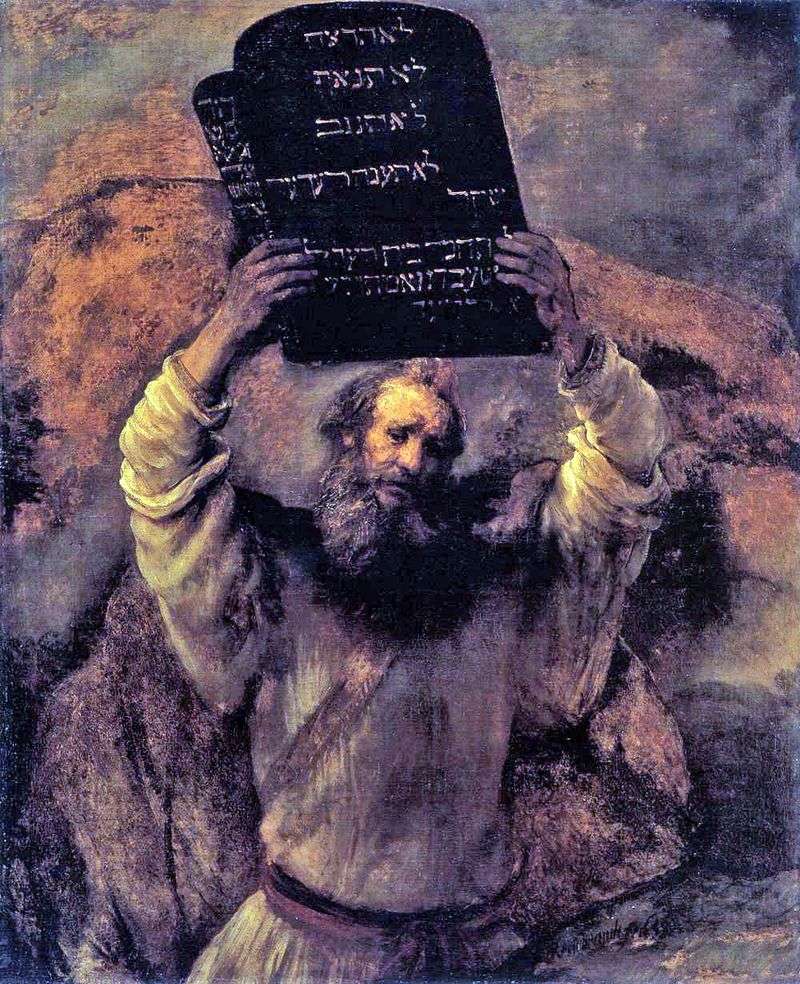 Lawmaker Moses had just descended from Mount Sinai with two stone tablets, "on which was written with the finger of God," the Ten Commandments.
This is undoubtedly a solemn event, but it is difficult to be sure if a moment of triumph or anger is depicted here, when Moses, seeing that the sons of Israel are worshiping the golden calf, threw the tablets out of their hands and broke them under the mountain.
This picture may have been ordered for the head of some guild and is designed to decorate the fireplace in the Amsterdam City Hall.





(
1
votes, average:
5.00
out of 5)