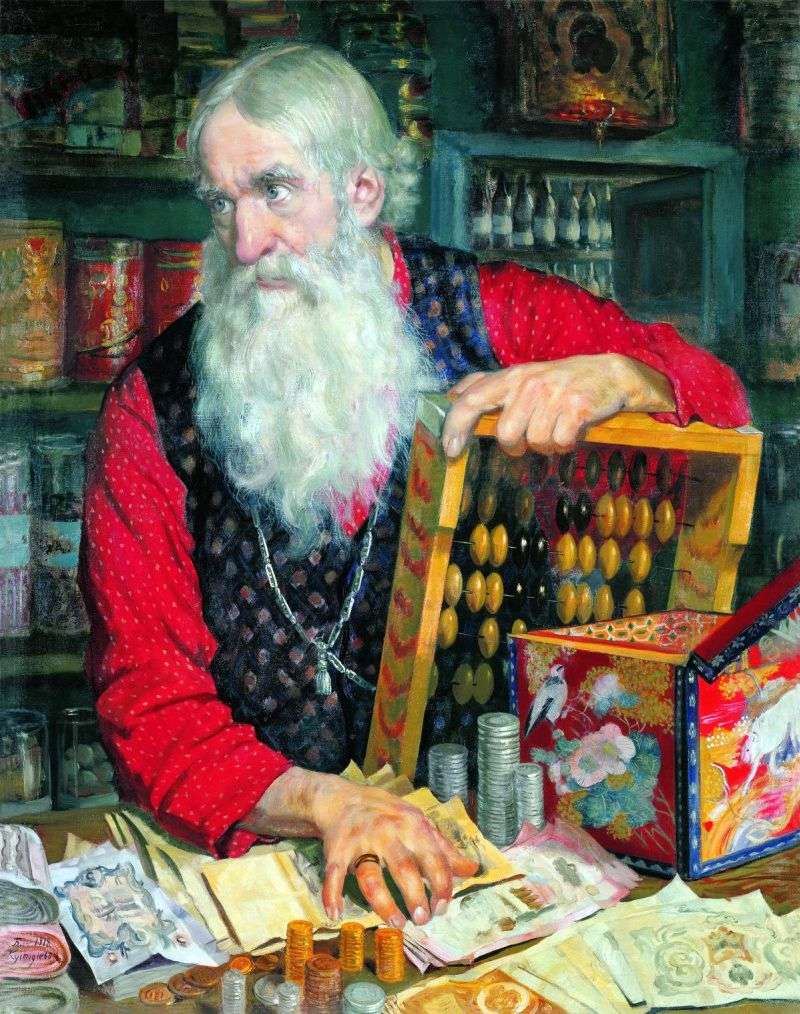 This work is not very organic for the work of Kustodiev, because it clearly sounds a note of social criticism, bringing it closer to the art of the Wanderers. Probably, at the time of creating the artist's paintings captured the whirlwind of "revolutionary" denial.
Posing Kustodiev Vasily Alexandrovich Kastalsky, the husband of his sister, Alexandra. Biography at Kastalsky was remarkable – in the spirit of who loved all kinds of "dressing up" of the XX century.
A graduate of the Astrakhan Theological Seminary, he first served as a deacon in the Astrakhan Council, later became a member of the Control Chamber in St. Petersburg, and after the revolution – an employee of Rabkrin.