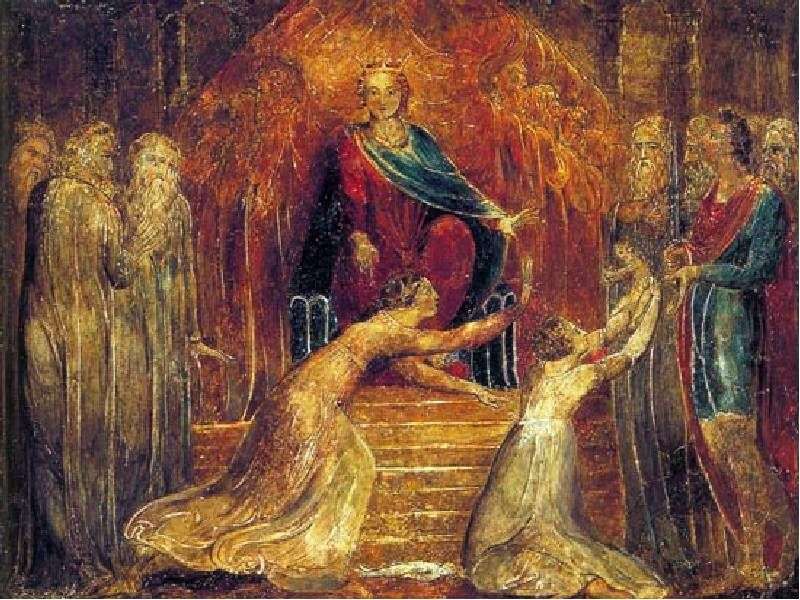 Blake did not like oil paints, because he believed that they were blurring the shape and line. He preferred to write tempera, believing that he continues the traditions of the masters of the Renaissance. His own temperamental work Blake somehow called frescoes.
Blake's early temperamental paintings on biblical subjects have reached us, unfortunately, in a terrible state. He wrote them in the years 1799-1800 and planted paint for them in carpentry glue – as, according to the artist's own statement, St. Joseph advised him, who appeared to him in a dream. The recipe of St. Joseph brought the
master. The paints quickly darkened and cracked.
Above you see one of the Blake works of the "early temperamental period" – "The court of King Solomon." Subsequently, Blake returned to the traditional method of dilution of tempera colors – on the egg yolk. And his works of the 1820s, executed in this technique, were perfectly preserved.