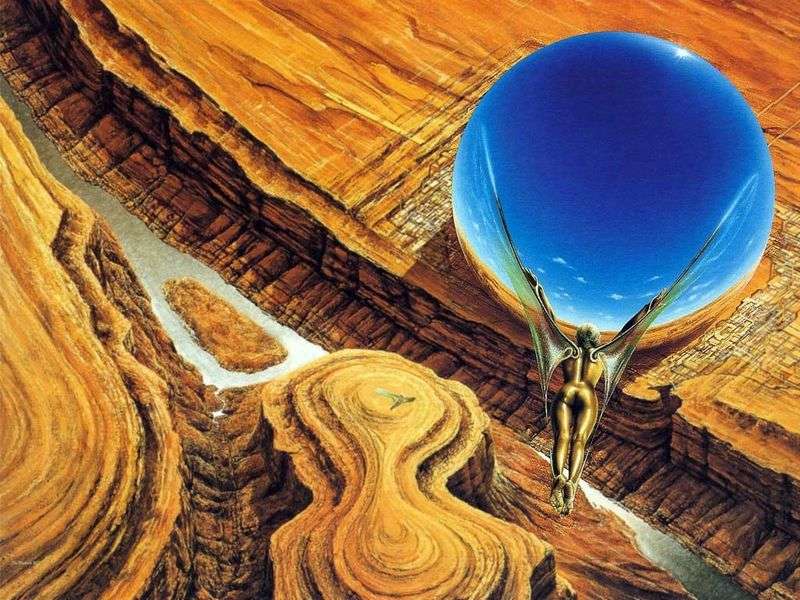 The dream of Jim Burns's youth did not come true, he did not become a pilot or an astronaut, but he reached other heights. The artist has many professional awards. He twice received the "Hugo" award in the nomination "Artist".
Jim Burns has an uncountable number of "domestic", intra-English prizes, the painter is respected by science fiction writers, he has successfully developed a professional career. And, finally, Jim Burns is happy in marriage: he has a beloved wife, son Joseph and three daughters – Elinor, Megan and Gwendolyn. But his love for the sky, for
flights, the artist carries through his whole life in his work.
Therefore, so often on the canvases of Jim Burns, we see plots on the topic: a man flying, homo leviticus. In the picture of Jim Burns "Levitator" above a huge blue balloon, a beautiful strong body soars up into the sky. Homo Leviticus.