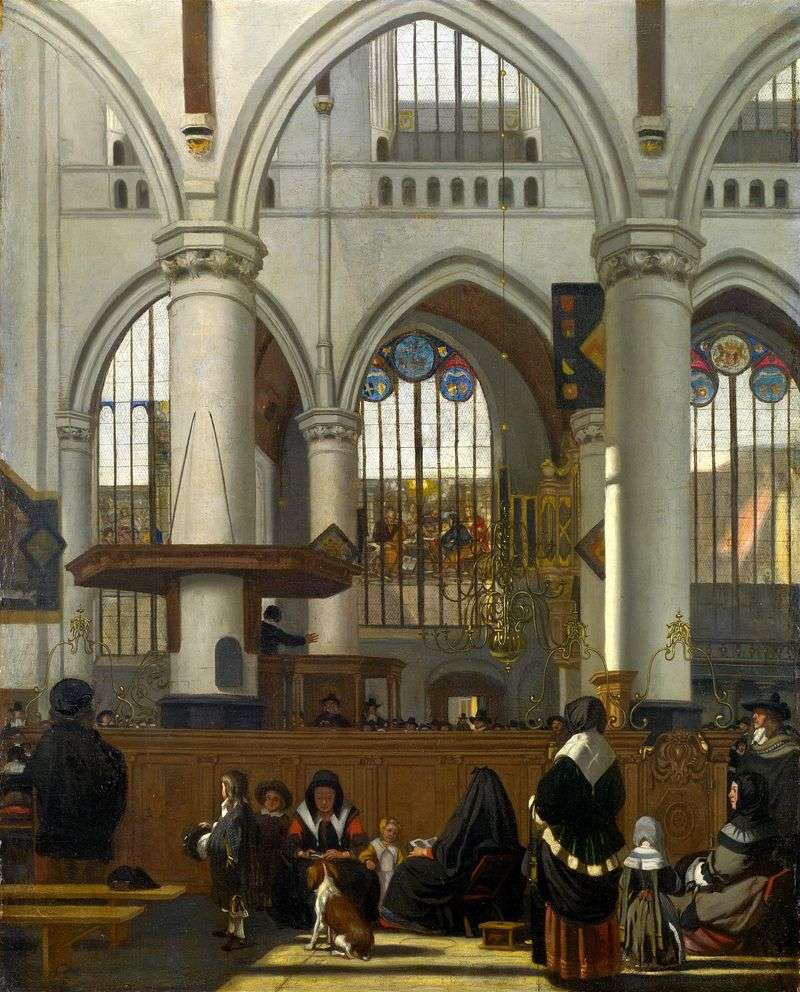 Emanuel de Witte is a Dutch artist, master of interior and household genres. The National Gallery stores two paintings by Witte – both depict the Old Church in Amsterdam. The place of the temple is represented on them from different points of view.
Painter as a result of many years of artistic experience in a relatively narrow specialization has achieved extraordinary skill in conveying the prospects of a large cathedral space. And he worked equally as images of real churches, as well as artistic fantasies on the themes of their interiors.
In fairness, it should be noted that in the second half
of his life, after 1650, the master turned to the image of secular interiors, the experience was positive. Thus, Witte's paintings, although limited to a narrow theme, present an extraordinary artistic value within her.
The viewer feels himself inside the cathedral, involved in the traditional life of the Dutch, a witness to their daily affairs and habits. The social aspect also attracts attention, the space is divided into two parts: in the back there is a sermon, exclusively men on it, women and children communicate in the near-secular. It seems that this is a continuation of the street, even dogs are present here.