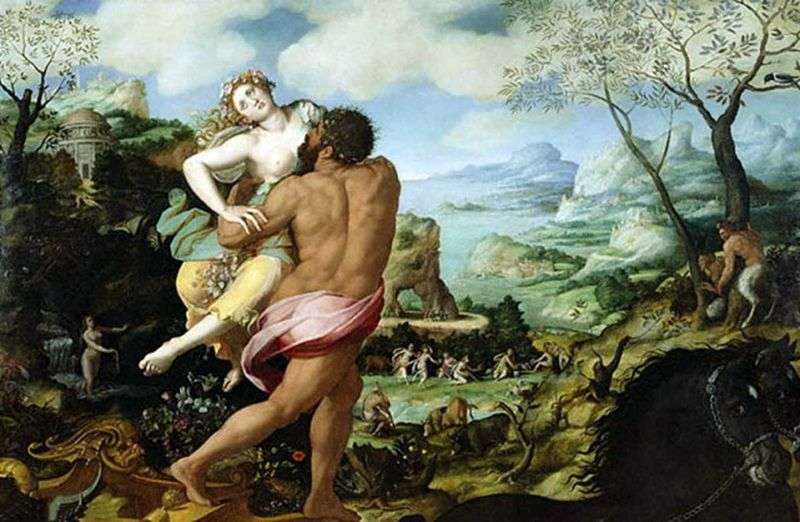 Painting of the Italian artist Alessandro Allori "The Abduction of Persephone". The size of the picture is 90 x 137 cm, wood, oil.
In the picture of mythological themes, the painter Allori embodies the story of the abduction of Persephone by the ruler of the underground kingdom of Hades, widespread in the visual arts of the late Renaissance and Mannerism.
The cult of the goddess of fertility and the ruler of the realm of the dead Persephone belongs to the deep antiquity and is rooted in the agricultural nature of the people's way of life. To the same remote era is the notion of Persephone as an underground goddess, especially revered in the localities of ancient Greece, which abounded with deep gorges and abysses.





(
2
votes, average:
2.50
out of 5)