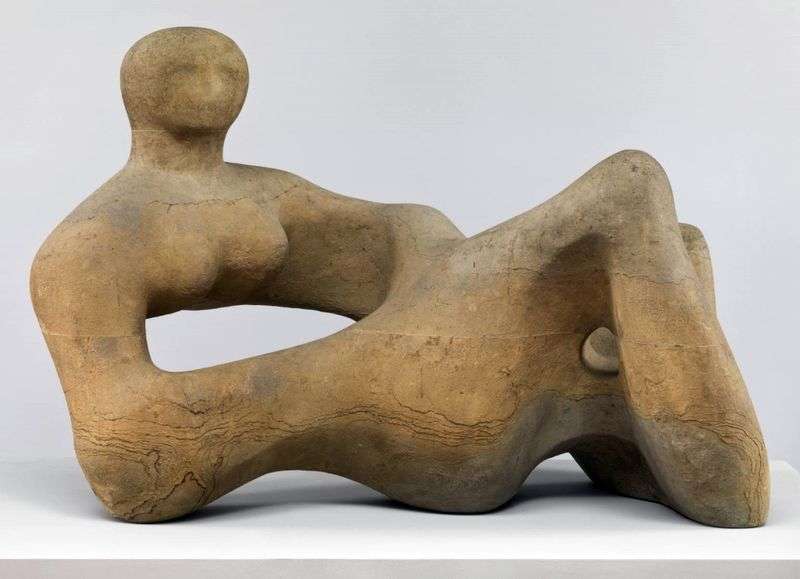 Henry Moore – one of the most famous artists in the world who worked in the style of surrealism. Henry Moore was also a graphic artist and formalist sculptor, whose monumental works still adorn buildings throughout North America and Europe.
Moore received his primary art education in Leeds, in an art college, where he studied from 1919 to 1921. He spent the next 4 years at the Royal College of Art in London, where, after graduation, he taught until 1932. In parallel with this, he worked in the art schools of Chel si and Slade.
Henry Moore became famous during the Second World War, when the people in art became the main theme of painters and sculptors, actors and writers. When the military departments created a group of people of art, who fought along with the soldiers. Even non-objective art was now focused exclusively on the anti-war theme. In 1943, the international exhibition "For Freedom" was organized, at which artists from various fields, including Moore, presented their works. In his paintings – the destroyed houses, the ruins of bridges, people, located in rows in the subway tunnels.
One of the most famous works of Moore is The Reclining Figure. The semi-abstract shape of the figure is harmoniously combined with smooth transitions and female roundness. The power and inner strength of the figure gives the impression of primitiveness, concentrated and tense elements hidden in the figure, which is supposedly created by nature itself.
The violent desire of painters to participate in the universal struggle against Nazism manifested itself everywhere. So, Moore painted the walls of the London Underground, which served as a bomb shelter during the war. In the postwar years, Moore returned to abstract surreal compositions, giving his work to the power of fantasy and subconsciousness.