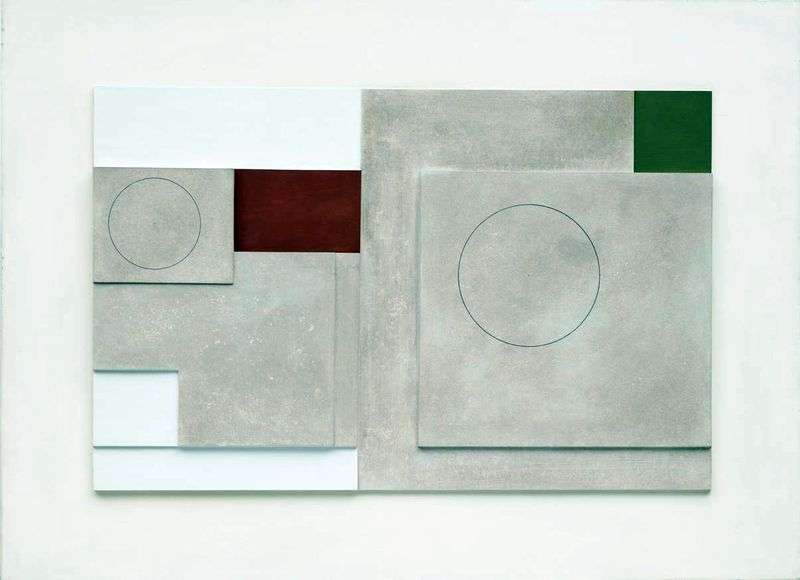 Ben Nicholson is an English avant-garde artist, one of the largest representatives of non-objective art. He was born in the family of English painter William Nicholson. Until 1911, the boy studied at the Slade art school in London. 1911-1933 he devoted travels: visited Italy, USA, France.
Ben Nicholson synthesized a unique style from a combination of elements of cubism and geometric abstraction. Nicholson is also known for his works in the style of innovative relief and engravings.
20-30 years. XX century were marked by the extraordinary flourishing of formalism in art. An objectless direction in painting
quickly found its admirers and followers. One of the first "conscious" abstractionists was
Ben Nicholson. Back in 1923, when the tendencies towards complete abstraction and denaturalization of painting were just emerging, he exhibited works performed in an abstract manner. Ben Nicholson, under the influence of Parisian artists, became fascinated with classical abstraction, although the subjects of his drawings were often still lifes and landscapes, such as in the works Swan Goose or Amboise.
Nicholson, who sought the path of a new expression of artistic thought, very inquisitively adopted the innovations of the Cubists, introducing in his works the ability to grasp only the most general lines of the subject.
Thus, in some of his works, at first glance, chaotic at first glance, upon closer examination, turn out to be ordinary household objects: plates, bottles, etc. Geometrically depicted silhouettes convey the artist's unusual ability to translate a volumetric object into a plane. The works of Pete Mondrian, the classic of geometric abstract art, added to Nicholson's creativity a striving for structural rigor and clarity.
In the years of the formation of the International Association of Artists, Nicholson and his closest associate in the work of Nash create the "first division" – a group of formalists, which initiated the unification of formalist painters around the world. Creativity Nicholson was a kind of fundamental "tool" for their work. Abstract geometry, which does not lose its picturesqueness and capacity of content, is the main direction of Nicholson's creativity. In 1952, Ben Nicholson was awarded the first Carnegie International Prize in Pittsburgh, in 1956 he received the first International Guggen Heim Prize, and in 1957 the Sao Paulo Prize.
One of his most famous works, the Painted Relief, was done in just such a manner: a combination of convex rectangles with circles inscribed in them, filled with monotonous gray-red-white paints. An interesting direction in the work of Nicholson was the use of white reliefs on a white plane.
The work of Ben Nicholson, the largest abstractionist of the 20th century, largely predetermined the development of European avant-garde painting, remains relevant to this day.