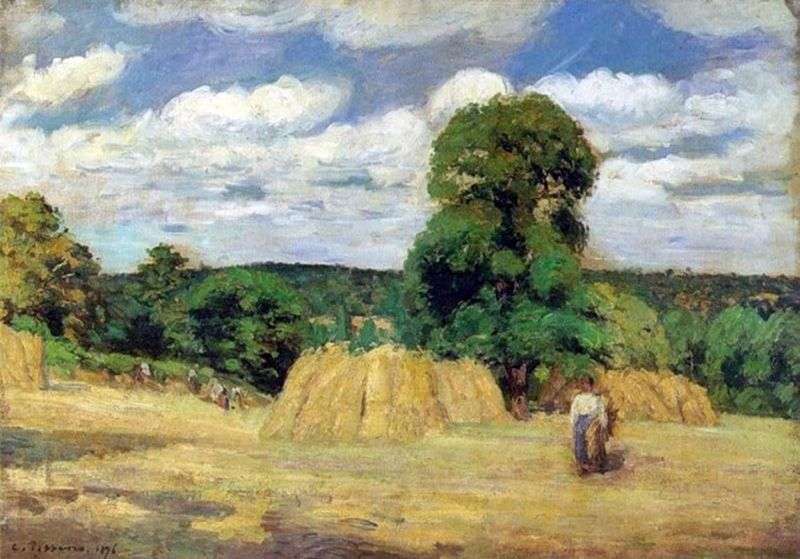 During his time at the estate of his friend Louis Pietta, Pissarro painted several landscapes, among which the Harvest near Montfuco is considered the most successful. The work is captivating with sincere sincerity, it blows from her freshness and openness.
In this creative period, the artist worked in the style of impressionism, and the feeling with which he endowed the picture is the smell of ripe bread, which became almost a material substance, filling the whole space with thick aromatic clubs.
Pissarro masterfully conveyed the natural contrast for which the nature of this western part of France
is famous: the lush green of the trees, against which the straw has acquired the color of gold, and sparkles with the luxury of precious metal. The palette has a rich brightness, and even the fact that it is less diverse than usual did not affect the joyful mood of the composition.
The artist worked easily and naturally, using wide brushes, and strokes applied with sharp movements. For applying paint, in some places they even used a spatula. All these techniques allowed creating on some parts of the canvas an impression of vague plans.