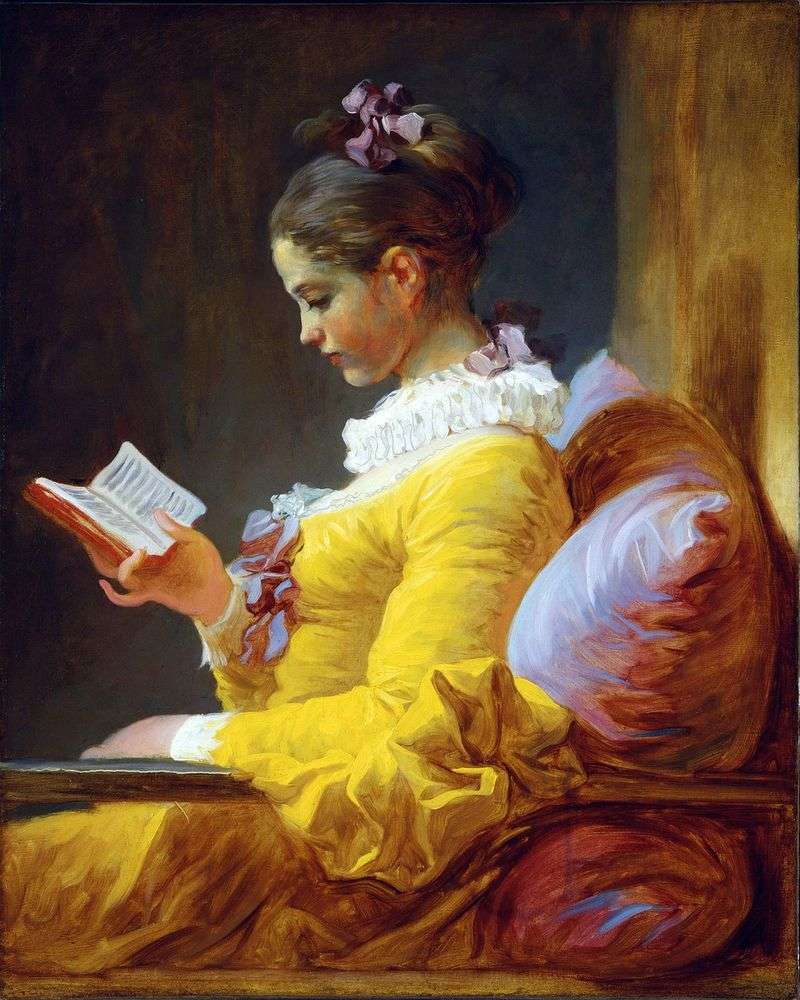 Painting of the French artist Jean Honore Fragonard "Young Reader". The size of the picture is 82 x 65 cm, canvas, oil. This work of the painter is also known as "Portrait of a young girl after reading."
The artist in the portraits attracts not only the transfer of a certain emotional state. In the portraits of "Denis Diderot", "Fragonard, writing a miniature," "Duke of Bevron" the sharpness of the characteristics gives a vivid vitality to the images, serves to reveal the soul world. Fragonard worked a lot in the graphic portrait.
Fragonard repeatedly portrayed girls engaged in reading or writing. But each time these images were exaggeratedly flirtatious. This work is an exception to the rule. The painting was written in a transitional period for Fragonard, when the frivolous sketches began to go out of fashion, and he had to change his style urgently so as not to lose his place in the "art market." Between 1776 and 1780 the picture was resold three times, and auction catalogs brought to us a lot of interesting information about this canvas of Fragonard.
So, they mention that the picture is "written from life", "completed in one session" and "pleases the eye with a confident stroke and color harmony." For a long time this work remained one of the most popular works of Fragonard. In 1844 the French art critic Theophile Toret wrote about her: "The young girl's fresh face fascinates, with a delicate peach skin, dressed in a light, lemon-yellow, generously reflective gleam of light… The heroine of the painting sits, leaning back against the lilac a pillow on which deep purple shadows fall. "The portrait is striking in its depth and vitality."