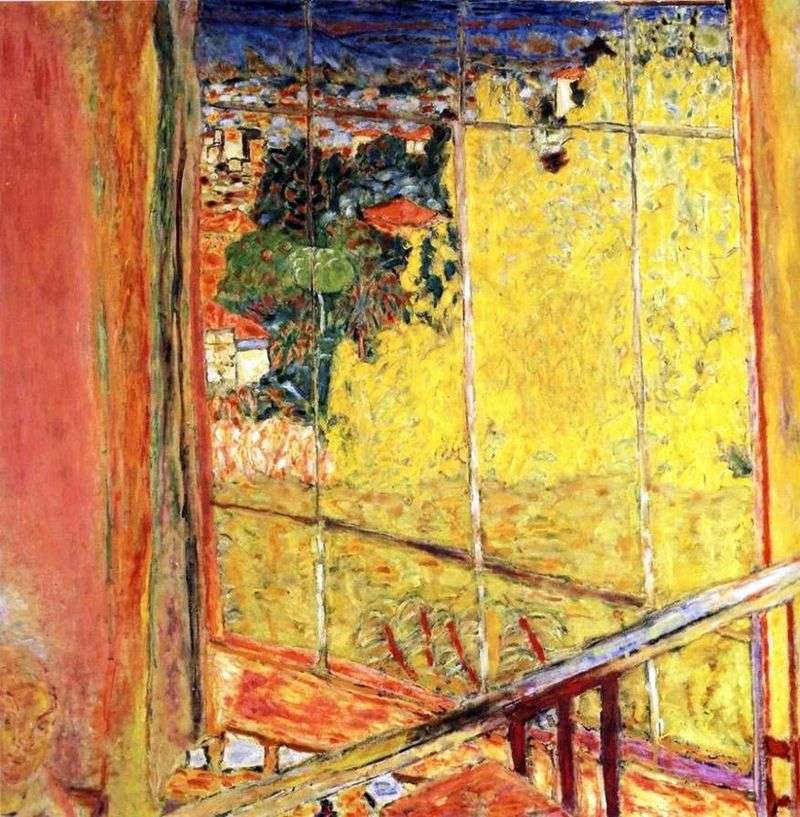 After numerous blows to the fate that befell Bonnard at the end of life, when his dear and close people left him for eternity, he does not cease to engage in creativity, remaining an equally inquisitive researcher. In his works, even more light, they are warmer, and full of freedom and life.
In the picture "Workshop with mimosa" the landscape gets into the artist's room with all the power of the southern temperament, filling it with a bright light, the source of which is mimosa. External spontaneity becomes one with the intimacy of the interior.
The viewer is given the opportunity to visit the workshop of Bonnard, but here it is not the main object, the focus is on the landscape outside the window, where the garden is blossomed with an abundance of bright southern colors. Martha is no longer with him for four years, but the "ghost" of her figure is recorded below.
In his later paintings, the artist often experimented with lighting effects, and in landscapes he finds a source of creative inspiration.