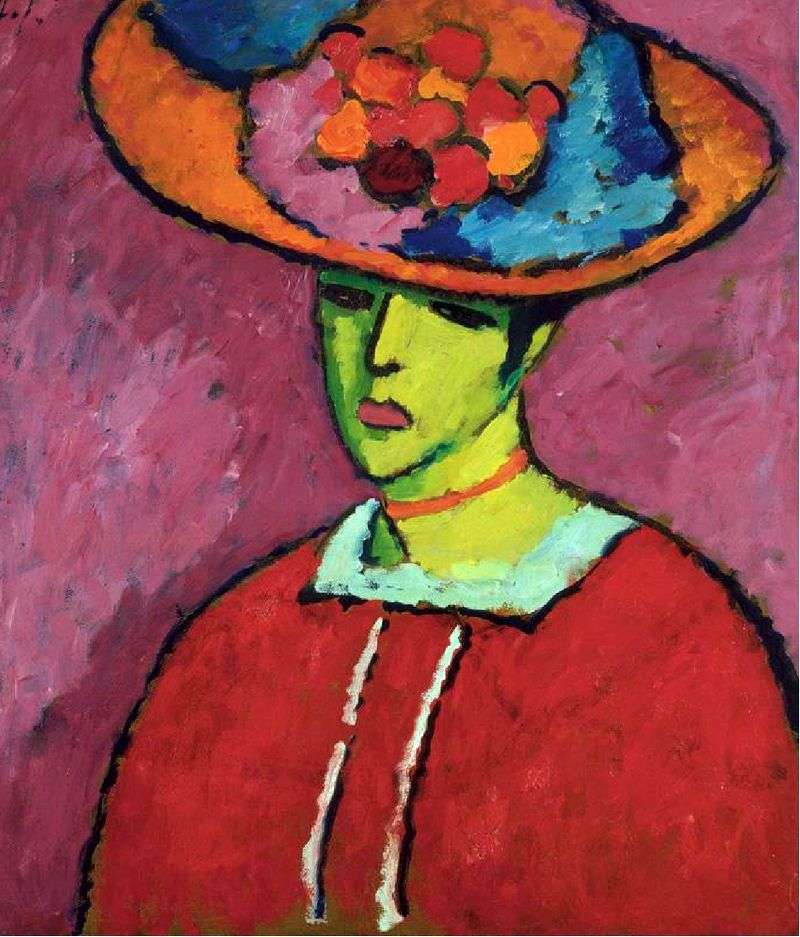 Alexei Yavlensky is one of the brightest representatives of the early Russian avant-garde, an expressionist, member of the Blue Rider. Born in Russia, but having lived most of his life in Germany, the artist remained faithful to the traditions of national art, skillfully combining in his work elements of icon painting, peasant painting and became popular in the early XX century. fauvism.
The creative life of Yavlensky is connected with Germany. It was here, in Munich, he studied painting from the Slovenian artist Ashbe, here together with V. Kandinsky organized in 1909 the "New Art Association", designed to convey to the masses the art of modern times that was not accepted at the official exhibition "Munich Secession" . The union included very different directions and methods for realizing the creative intentions of artists, but the general mood of rebellion and the counterbalance of the frozen traditional painting was characteristic of all of them.
If most of the participants of the Blue Rider were gradually inclined to geometric abstractionism, Yavlensky remained faithful to his original creative impulse – a full return to the free feeling leading the brush. Portraits were performed in the spirit of the Fauvists, but unlike Matisse, Jawlensky attached great importance to the emotional nature of human nature, the expressiveness of the face.
Portraits performed by Yavlensky always filled with sensuality. Not an exception and the painting "Von Shocko." A young woman ordering a cup of chocolate – a shock, is written with sweeping broad strokes of sharp contrasting colors, which creates a sensation of some masculinity. However, the game of chiaroscapes fills this alienated face with penetrating sensuality.
An expressive portrait of a fashionable lady is written in clear, fat contours. The artist uses for the writing of this portrait intense colors, which are disharmonizing with each other and thus give the impression of sexual estrangement. Great importance for the artist is light, it is he who gives the image of a young woman an emotional power.
Through the faces portrayed by the artist, the inner moods of the author were transmitted. If "Von Schokko" is an alienated, self-centered sensuality, then the last in the artist's life series "Meditation" is an obvious and inevitable tragedy.